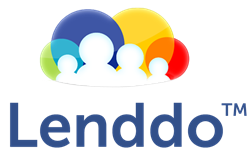 "We are pleased to partner with Experian to further expand financial inclusion, allowing millions of people access to life improving financial services." Richard Eldridge, CEO of Lenddo
SINGAPORE (PRWEB) February 15, 2017
Experian, the leader in global information services, will partner with Lenddo, a leader in non-traditional data solutions, as part of Experian's Consumer Financial Inclusion Indexing platform in Indonesia and Vietnam.
Using Experian's global expertise and knowledge, the introduction of Lenddo's technology into Experian's platform will provide financial firms with more information to offer appropriate financial services. Consumers who are unbanked or underserved by major financial institutions will gain access to a gamut of financial services including remittances, savings, credit and wealth management services.
Southeast Asia is poised to remain one of the fastest groups of economies in the world, with an unbanked population of about 438 million people. With the wealth of alternative data and innovative technology available, financial access for the unbanked has seen a rapid rise and many opportunities created to serve this new and underserved market.
Commenting on the partnership, Nick Boyle, Managing Director for Southeast Asia and Emerging Markets at Experian said, "We are committed to enabling financial inclusion in Southeast Asia. The partnership with Lenddo further enhances Experian's global expertise with local knowledge to reach the unbanked population in the region. Our aim is to work together to provide emerging markets access to financial services that would positively impact their lives, and for financial institutions to better tailor their products for this market segment."
Richard Eldridge, CEO of Lenddo, added, "We are pleased to partner with Experian to further expand financial inclusion, allowing millions of people access to life improving financial services."
About Experian
Experian® is the world's leading global information services company. During life's big moments – from buying a home or a car, to sending a child to college, to growing a business by connecting with new customers – we empower consumers and our clients to manage their data with confidence. We help individuals to take financial control and access financial services, businesses to make smarter decisions and thrive, lenders to lend more responsibly, and organizations to prevent identity fraud and crime.
We have 17,000 people operating across 37 countries and every day we're investing in new technologies, talented people and innovation to help all our clients maximize every opportunity. We are listed on the London Stock Exchange (EXPN) and are a constituent of the FTSE 100 Index. Learn more at http://www.experianplc.com or visit our global content hub at our global news blog for the latest news and insights from the company.
About Lenddo
Lenddo was founded in 2011 to improve financial inclusion for 1 billion people around the world, enabling financial service providers to access and serve new and underserved markets using its disruptive technology and leveraging new sources of data, such as mobile- digital footprints. Lenddo's product suite includes credit scoring, where it processes hundreds of thousands of applications each month, digital verification and marketing insights solutions.
Learn more at http://www.lenddo.com
Join the conversation on Twitter at @LenddoFriend