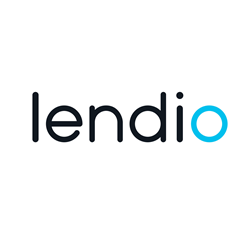 "Our aim is to give every entrepreneur a fair shot at success, particularly those who are socially or economically challenged."
SILICON SLOPES, Utah (PRWEB) October 16, 2019
Lendio announced today that the Lendio Gives program has provided more than 10,000 Kiva microloans to entrepreneurs in the developing world. Lendio Gives is an employee donation and employer matching program focused on facilitating global entrepreneurship. To date, the program has provided over $250,000 in microloans to business owners around the world.
The nation's largest business loan marketplace, Lendio is committed to making access to capital simpler and quicker for the millions of small business owners in the U.S. Lendio's mission to fuel the American dream goes hand-in-hand with Kiva's goal of fueling global entrepreneurship. For every new loan facilitated on Lendio's marketplace platform, Lendio provides a microloan to a low-income entrepreneur through Kiva. This voluntary program boasts a 94% participation rate from Lendio employees.
Kiva is an international nonprofit organization that connects borrowers and lenders. Kiva aims to remove obstacles to entrepreneurship in the developing world and beyond; one hundred percent of every dollar lent to Kiva turns into microcredit for borrowers who can't be serviced by traditional banks. Kiva recently announced it has dispersed over $1B in microloans to millions of female entrepreneurs worldwide who don't have adequate access to capital.
One such entrepreneur is 22-year-old Lindiwe from rural Zimbabwe. The daughter of a widow, Lindiwe grew up with very little money and remembers going to school hungry and without shoes. She now operates three small businesses in her village, including a homemade juice and soda business called Lee Juice. With a $500 crowdfunded loan in hand, Lindiwe has increased her weekly production by 900%. She now volunteers as a mentor and teacher for young women as a way to give back to her community.
While not all of Lendio Gives loans go to women-owned businesses, about 95% do. To help close the financial gender gap, Lendio has chosen to focus on fueling women-owned businesses through this charitable initiative. Loans are provided in $25 increments to underserved small business owners, many of whom have been turned away by traditional lenders. When loans are repaid, Lendio Gives reinvests them into reloans to further the positive global impact of these contributions.
"Lendio is committed to empowering female entrepreneurship through the loans we facilitate on our own platform as well as our contributions to Kiva," said Brett Child, Co-founder and EVP of Sales Operations at Lendio. "Our aim is to give every entrepreneur a fair shot at success, particularly those who are socially or economically challenged."
For more information about joining the Lendio Gives Kiva lending team, visit http://www.kiva.org/team/lendio_gives.
For more information about Lendio, visit http://www.lendio.com.
About Lendio
Lendio is a free online service that helps business owners find the right small business loans within minutes. With a network of over 75 lenders offering multiple loan products, Lendio's marketplace is the center of small business lending. Certified for three years running as a great workplace by the independent analysts at Great Place to Work®, Lendio ranks on Fortune's Best Workplaces in Financial Services & Insurance and Inc.'s Best Workplaces. For every new loan facilitated on Lendio's marketplace platform, Lendio Gives, an employee contribution and employer matching program, provides a microloan to a low-income entrepreneur around the world through Kiva.org. More information about Lendio is available at http://www.lendio.com. Information about Lendio franchising opportunities can be found at http://www.lendiofranchise.com.