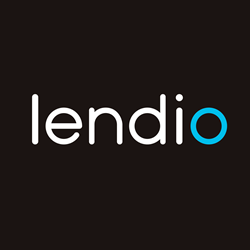 "This list of top states for women's access to capital reminds us how critical it is for online lenders to step in and bridge the gender credit gap that has existed for years."
SILICON SLOPES, Utah (PRWEB) October 02, 2019
Lendio, the nation's largest marketplace for business loans, today announced its list of Top 10 States for Women's Access to Capital. The list is based on loan data provided by small business loan applications submitted through the Lendio platform from Q3 2018 to Q2 2019.
Several states not on the list saw a high percentage of growth in small business loans to women, including Nebraska, Wisconsin, Arkansas, Idaho and Hawaii. However, when the percentage of women taking on loans is weighted with the success rate in going from application to funding, South Dakota ranks No. 1 in the country. Montana, Vermont, West Virginia and Wyoming are the bottommost states when it comes to access to capital for women-owned businesses.
Forty-two percent of American businesses are owned by women. Yet, according to the Lendio study, only 24% of the small businesses accessing capital in the last year are women-owned. This percentage is in line with a 2017 Federal Reserve report that shows women-owned businesses are more likely to experience credit shortfalls. However, as online lending continues to grow, so does the number of women-owned businesses taking advantage of it. In Q2 2019, the percentage of women-owned businesses borrowing money increased in 23 states. Nationally, the percentage of female borrowers increased by 6.7% over the previous three-quarter average.
"Having cash on hand to pay employees is vital, especially given that finding skilled staff is already so difficult," said Paige Oliveria, owner of Urban Patchwork, an Austin-based landscaping firm. While she began as a non-profit, Oliverio saw an opportunity to do something more and branched out into working with Austin-area schools to revitalize their campuses. "I really wanted to contribute to the world, and I thought I could get the most done by owning and running my own business."
"Women-owned businesses are a vital and growing part of our economy," said Brock Blake, CEO and founder of Lendio. "This list of top states for women's access to capital reminds us how critical it is for online lenders to step in and bridge the gender credit gap that has existed for years."
About Lendio's Top 10 States Ranking
The Top 10 States for Women's Access to Capital ranking is based on a calculation of several key indicators from among thousands of Lendio's customers between Q3 2018 and Q2 2019. Indicators include approval rate, percentage of borrowers and growth in the number of female borrowers. For more information about business loan trends in each state, see Lendio's Top 10 States for Small Business Lending report or visit Lendio's Small Business Economic Insights report.
About Lendio
Lendio is a free online service that helps business owners find the right small business loans within minutes. With a network of over 75 lenders offering multiple loan products, Lendio's marketplace is the center of small business lending. Certified for three years running as a great workplace by the independent analysts at Great Place to Work®, Lendio ranks on Fortune's Best Workplaces in Financial Services & Insurance and Inc. magazine's Best Workplaces for 2019. For every new loan facilitated on Lendio's marketplace platform, Lendio Gives, an employee contribution and employer matching program, provides a microloan to a low-income entrepreneur around the world through Kiva.org. More information about Lendio is available at http://www.lendio.com. Information about Lendio franchising opportunities can be found at http://www.lendiofranchise.