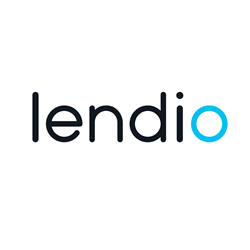 "As CRO, Ben has aligned every revenue driving channel to make Lendio more efficient and profitable than ever before."
SILICON SLOPES, Utah (PRWEB) June 03, 2019
Lendio, the nation's leading marketplace for small business loans, today announced that Ben Davis, Chief Revenue Officer, has received the prestigious CXO of the Year award from Utah Business magazine.
CXO award recipients are C-level executives from small, medium, large, public, private and government agencies that provide strong financial leadership, innovation and social responsibility to Utah's business community.
"As CRO, Ben has aligned every revenue driving channel to make Lendio more efficient and profitable than ever before," said Brock Blake, CEO and founder of Lendio. "Ben is a consummate leader who can always be counted on to provide solid direction and sound new ideas. He coaches, mentors, empowers and motivates his team in a way that few others can."
Ben Davis joined Lendio in March of 2016 to lead the creation of a franchise program that is the first of its kind in the financial technology industry. Davis was promoted to CRO in July 2018, and has used his superior leadership skills to position Lendio for success in both the short and long term. In the last 12 months, Lendio has continued its trend of nearly doubling year-over-year revenue. To date, Lendio has facilitated over $1.4 billion in financing through more than 70,000 loans to business owners in all 50 states. Fueled by this access to capital, Lendio's small business clients have generated an estimated $5 billion in economic output and created more than 35,000 jobs in communities nationwide.
"One of the primary reasons I decided to join Lendio is its alignment with a cause I'm passionate about—helping small business owners access the right growth capital for their needs," said Davis. "I have a deeply held belief that when you help people have more options, choices, paths to walk down or doors to open, they tend to make good decisions about which doors to walk through."
Davis will be recognized at an awards event and luncheon on June 6 at the Grand America Hotel. He is featured in Utah Business magazine's June issue.
About Lendio
Lendio is a free online service that helps business owners find the right small business loans within minutes. With a network of over 75 lenders offering multiple loan products, Lendio's marketplace is the center of small business lending. Bringing all options together in one place, from short-term specialty financing to long-term, low-interest traditional loans, our technology makes small business lending simple and decreases the amount of time and effort it takes to secure funding. For every loan facilitated on Lendio's marketplace platform, Lendio Gives, an employee contribution and employer matching program, donates a percentage of funds to low-income entrepreneurs around the world through Kiva.org. More information about Lendio is available at http://www.lendio.com. Information about Lendio franchising opportunities can be found at http://www.lendiofranchise.com.