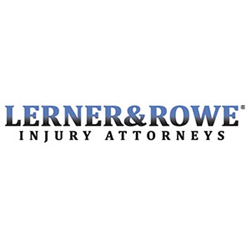 We appreciate the many sacrifices Arizona servicemembers make in protecting our country and fully back the many supportive programs and services that MAM provides those in need.
PHOENIX (PRWEB) October 03, 2020
Lerner and Rowe Injury Attorneys is proud to announce their continued support of the Military Assistance Mission (MAM) by sponsoring their Sixth Annual Golf Tournament. The golf tournament is to be hosted at the stunning McCormick Ranch Golf Club (7505 E. McCormick Pkwy., Scottsdale, AZ 85258) on Friday, October 9, 2020. Registration begins at 6:30 a.m. and shotgun start occurs at 7:30 a.m., followed by a prize presentation and complimentary luncheon. Proceeds raised will further MAM's mission to provide financial and morale aid to current Arizona active duty military, their families, and Post 9/11 Purple Heart Recipients, regardless of overseas deployment status.
"As a member of MAM's board of directors, I represent my team's dedication in supporting our local servicemembers and their families. We appreciate the many sacrifices they make in protecting our country and fully back the many supportive programs and services that MAM provides those in need. As such, we are extremely proud to once again be the title sponsor of MAM's Sixth Annual Golf Tournament that directly benefits Arizona's military," shared Kevin Rowe, ESQ.
Lerner and Rowe encourages others to get involved and commit to helping make this day of charity a huge success by joining them and other businesses and individuals on the greens. Social distancing practices will be implemented. Please contact Christina Wagner, MAM's director of external operations, for more specific details about MAM's 6th Annual Golf Tournament via email at christina@azmam.org, or by calling (602) 246-6429.
More About Lerner and Rowe Injury Attorneys
Lerner and Rowe Injury Attorneys is a powerhouse law firm in representing personal injury clients. Attorneys Glen Lerner and Kevin Rowe have grown their law firm into one of the largest personal injury firms in the country, with over 50 attorneys and nearly 400 support employees located in Arizona, Indiana, Illinois, Nevada, California, Washington, Oregon, New Mexico, and Tennessee. The law firm's continuous exalted levels of success can be attributed to the high levels of respect and dignity shown to victims and family members hurt in an accident.
For those injured outside one of the previously listed states, Lerner and Rowe has an established network of attorneys across the country, ready to help. The firm takes pride in nourishing these relationships as they know a personal injury attorney can make all the difference in obtaining fair compensation for the pain and suffering inflicted upon the victims of tortious conduct.
For more information about Lerner and Rowe Injury Attorneys in Phoenix, please call 602-977-1900. To connect with the law firm socially, follow Lerner and Rowe on Twitter and Instagram, or like their Facebook page. Also, be sure to visit LernerAndRoweGivesBack.com to learn more about the many other community services that the lawyers and legal support team of Lerner and Rowe actively support.
###