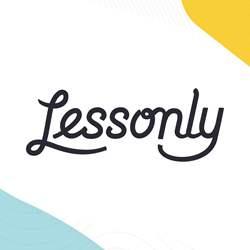 "We're honored to welcome Debra to Yellowship. Our attitudes shape our lives. Debra is proof of this, and I am excited to learn from her." — Max Yoder, CEO and co-founder, Lessonly
INDIANAPOLIS (PRWEB) June 25, 2019
Lessonly, the leader in online training software, announced Debra Searle as a keynote speaker at Yellowship, the company's annual conference dedicated to helping teams Do Better Work. Yellowship, which takes place in Indianapolis on October 1-3, 2019, brings together trainers, enablers, and thought leaders for three days of learning and fellowship.
Debra first hit the headlines when she set out to row across the Atlantic with her husband. Unfortunately, he had to be rescued so Debra, a novice rower, continued alone and rowed 3,000 miles from Tenerife to Barbados. It should have taken them six weeks but, to achieve her goal, Debra ended up spending three and a half months at sea. Since then, Debra has gone on to complete expeditions across the globe, founding 5 companies along the way and working with the British Royal Family. The movie of Debra's solo Atlantic row is currently in development.
"We're honored to welcome Debra to Yellowship," said Max Yoder, Lessonly's CEO and co-founder. "Our attitudes shape our lives. Debra is proof of this, and I am excited to learn from her."
Debra will share the Yellowship keynote stage with Guy Raz, the host of "How I Built This" and "TED Radio Hour." The conference also features more than 30 frontline managers and influencers who will lead breakout sessions about customer service, sales, learning & development, company culture, and team leadership.
Yellowship will take place at downtown Indianapolis' landmark train station, Union Station, which was the first ever "union station." The conference will include hands-on workshops, networking opportunities, and a celebration of Lessonly's llama culture at an event named 'Llamapalooza.' To register or learn more about Yellowship 2019, visit the conference website.
Lessonly continues to partner with Fortune 100 and high-growth startups alike to deliver meaningful training and enablement. They are currently hiring for multiple roles across customer experience, product, and sales. Learn more about these positions here.
About Lessonly
Lessonly is powerfully simple training software that helps teams learn, practice, and Do Better Work. Lessonly is used by over 2 million learners at more than 750 leading companies including Trunk Club, Ibotta, U.S. Cellular, and Zendesk to share knowledge, develop skills, and reinforce best practices. The result is faster onboarding, higher NPS scores, more closed deals, and a superior customer experience. Learn more at Lessonly.com.