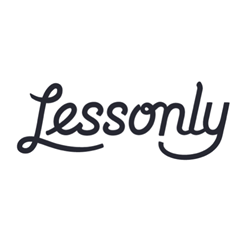 "We're lucky that our business affords us the flexibility to offer our teammates this time off. We hope that businesses with the same privilege will behave similarly." — Conner Burt, COO, Lessonly
INDIANAPOLIS (PRWEB) October 25, 2018
Lessonly, the leader in online training software, today publicly announced that employees will receive a half-day of paid time off on Election Day, November 6th. With this decision, Lessonly's executive team aims to encourage participation in the midterm elections and make it easier for employees to express their opinions through voting—no matter what those opinions are.
"Finding a time to vote isn't easy for everyone," said Conner Burt, Lessonly's COO. "We're lucky that our business affords us the flexibility to offer our teammates this time off. We hope that businesses with the same privilege will behave similarly."
The decision was inspired by a simple fact: Less than 37% of eligible Americans voted in the 2014 midterms. The Lessonly executive team realized that for busy employees—especially those with children—finding a time to vote can be challenging. The half-day off alleviates that challenge, making it possible for the entire company to vote. While the Lessonly decision impacts just over 100 employees, they hope to set an example for companies across Indianapolis and the country.
Lessonly's "llama culture", inspired by their llama mascot Ollie, has won multiple awards for corporate culture. In 2017, Entrepreneur named Lessonly one of the nation's Best Small Company Cultures and in 2018, they were named a Best Place to Work in Indiana. Lessonly continues to grow rapidly, and is currently hiring for positions in sales, customer experience, and product. Visit Lessonly's website to see available positions.
About Lessonly
Lessonly is powerfully simple training software that helps teams learn, practice, and Do Better Work. Lessonly is used by 1.9 million learners at more than 600 leading companies including Trunk Club, Ibotta, U.S. Cellular, and Zendesk to share knowledge, develop skills, and reinforce best practices. The result is faster onboarding, higher NPS scores, more closed deals, and a superior customer experience. Learn more at lessonly.com.