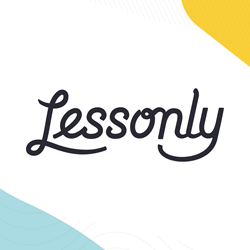 "Putting learners first has been part of our mission from day one. We're focused on creating software, services, and partnerships that help sales and customer service teams learn and practice daily."—Conner Burt, President of Lessonly
INDIANAPOLIS (PRWEB) December 06, 2018
Lessonly, the leader in online training software, this week announced that more than 2,000,000 learners at companies like Zendesk, Cisco, and U.S. Cellular have used Lessonly for team learning and practice. The Indianapolis-based software company has experienced radical growth on the heels of their Series B funding round—adding nearly a million users in 2018 alone.
"Putting learners first has been part of our mission from day one," said Conner Burt, the President of Lessonly. "We're focused on creating software, services, and partnerships that help sales and customer service teams learn and practice daily. Two million learners is an incredible milestone, and we're excited to accelerate our growth and serve millions more."
Lessonly is used by teams across the globe to deliver better customer experiences and close more deals. Their easy-to-use lesson builder allows trainers, managers, and other teammates to create and share information at scale—in minutes. In addition, their Practice suite offers opportunities for reps to rehearse and get feedback on skills like sales pitches, customer interactions, Zendesk tickets, and more.
In order to help more learners at more companies Do Better Work, the Lessonly team continues to grow. They are currently hiring account executives, sales development representatives, customer experience managers, and solutions consultants. Visit https://www.lessonly.com/hiring to learn more and apply.
About Lessonly
Lessonly is powerfully simple training software that helps teams learn, practice, and Do Better Work. Lessonly is used by over two million learners at more than 600 leading companies including Trunk Club, Ibotta, U.S. Cellular, and Zendesk to share knowledge, develop skills, and reinforce best practices. The result is faster onboarding, higher NPS scores, more closed deals, and a superior customer experience. Learn more at lessonly.com.