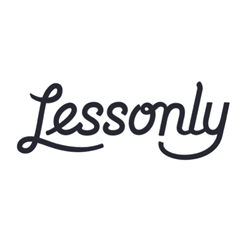 "We're thankful for the opportunity to work with some of the world's greatest customer service teams, and we appreciate this recognition." — Max Yoder, CEO, Lessonly
INDIANAPOLIS (PRWEB) October 03, 2018
Lessonly, the leader in online training software, today announced that CEO and co-founder Max Yoder, as well as COO Conner Burt, were named as technology leaders on the International Customer Management Institute's (ICMI) inaugural Customer Experience Movers and Shakers List.
The list honors emerging leaders and innovators in the customer experience and contact center space. Yoder and Burt share the list with 30 other industry leaders.
"It's an honor to be selected for this award," said Max Yoder. "We're thankful for the opportunity to work with some of the world's greatest customer service teams, and we appreciate this recognition."
The award affirms Lessonly's continued impact on the global customer service training industry. The company's powerfully simple training software enables teams at more than 600 companies including Zendesk, U.S Cellular, and Goodwill to deliver effective onboarding, engaging training, and helpful practice scenarios—so that their reps provide world-class service.
"We're so grateful to be recognized for our efforts to improve customer service training," said Conner Burt. "And we're excited to keep innovating in new ways to help teams deliver amazing customer service."
This year's Movers & Shakers were nominated by their peers or colleagues, and the ICMI team reviewed and evaluated applications based on a series of criteria for each category. This year's honorees will be celebrated at the ICMI Contact Center Demo Rockstar Party, taking place November 13, 2018, in Las Vegas.
"The ICMI Customer Experience Movers & Shakers list recognizes the hardworking individuals that are inspiring excellence, motivating their peers, and shaping the future of customer service," said Erica Marois of ICMI. "The honorees of the inaugural Movers & Shakers list have made an impressive impact on their organizations and should be truly proud of this accomplishment."
In addition to expanding the company's market share in the customer service training industry, the Lessonly team continues to grow rapidly. They are currently hiring for positions in sales, customer experience, product, and operations. Visit Lessonly's website to see available positions.
About Lessonly
Lessonly is powerfully simple training software that helps teams learn, practice, and Do Better Work. We are used by 1.8 million learners at more than 600 leading companies including Trunk Club, Ibotta, U.S. Cellular, and Zendesk to share knowledge, develop skills, and reinforce best practices. The result is faster onboarding, higher NPS scores, more closed deals, and a superior customer experience. Learn more at Lessonly.com.
About ICMI
ICMI Contact Center Demo, November 12-14, 2018, Las Vegas, NV
The International Customer Management Institute (ICMI) is the leading provider of comprehensive resources for global customer management professionals who wish to improve customer experiences and increase efficiencies at every level of the contact center, from frontline agents to executives. As the voice of the contact center profession, ICMI has helped more than 50,000 organizations in 167 countries through training, events, consulting, and informational resources since 1985. ICMI's experienced and dedicated team of industry insiders, trainers, and consultants are committed to helping you raise the strategic value of your contact center, optimize your operations and improve your customer service. ICMI is organized by UBM, which in June 2018 combined with Informa PLC to become a leading B2B information services group and the largest B2B Events organizer in the world. To learn more, please visit icmi.com.