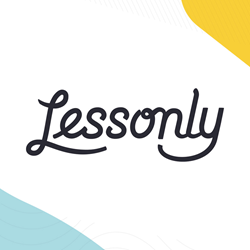 "With seven years of customer learnings, we know the steps that lead to better training and better work," said Max Yoder, CEO and co-founder of Lessonly. "This method spells them out clearly, so anyone can apply them."
INDIANAPOLIS (PRWEB) July 23, 2019
Lessonly, the leader in online training software, today reintroduced a practical framework for training and enablement—the Better Work Training Method.
The company first unveiled the Better Work Training Method at last year's Yellowship conference. The method features a six-step process for building effective training programs and is based on Lessonly's work with millions of learners at more than 750 companies like U.S. Cellular, Trunk Club, and Zendesk.
The newest addition to the Better Work Training Method is a maturity model outlining 42 tactics and best practices for building a richer training program. This model helps leaders identify opportunities for improvement and map their progress toward world-class training.
"With seven years of customer learnings, we know the steps that lead to better training and better work," said Max Yoder, CEO and co-founder of Lessonly. "This method spells them out clearly, so anyone can apply them."
The Better Work Training Method is valuable to any team developing training or enablement, not just those using Lessonly. The company bases its software enhancements on the principles and practices of the Better Work Training Method. For example, the company today released Micro Feedback, enabling learners to easily ask clarifying questions or send specific feedback about training content. This feature, along with other new releases, improves the clarity and relevance of training, so teams can do their best work.
Lessonly continues to expand its product offerings and Indianapolis-based team. The company is currently hiring for product and sales roles. Explore open positions at lessonly.com/hiring or learn more about The Better Work Training Method.
About Lessonly
Lessonly is powerfully simple training software that helps teams learn, practice, and Do Better Work. Lessonly is used by over 2.5 million learners at more than 750 leading companies including Trunk Club, Ibotta, U.S. Cellular, and Zendesk to share knowledge, develop skills, and reinforce best practices. The result is faster onboarding, higher NPS scores, more closed deals, and a superior customer experience. Learn more at Lessonly.com.