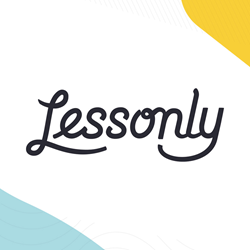 "In this year of tremendous growth for the company, we are excited to welcome new members to the llama pack who will help us deliver on the mission for our customers—and for the greater community." — Megan Jarvis, VP of Talent
INDIANAPOLIS (PRWEB) March 24, 2021
Lessonly, the training, coaching, and enablement software for frontline teams, welcomed the new fiscal year with a plan to significantly grow the team by 126 teammates in 2021.
Lessonly serves more than 1,000 companies and three million learners. The company, which was recently named to America's Best Startup Employers list, also raised a $15 million Series C last year as part of a continued investment in its products, services, community and team—which is lovingly coined as the "llama pack."
"Our company's mission is to help people do better work so they can live better lives," said VP of Talent, Megan Jarvis. "In this year of tremendous growth for the company, we are excited to welcome new members to the llama pack who will help us deliver on the mission for our customers—and for the greater community."
Lessonly plans to hire for this record-breaking number of positions by sourcing talent from Indianapolis and remote markets. A majority of these opportunities include product, engineering, and revenue-facing roles. Lessonly is also hiring for positions across its marketing, operations, and customer experience teams. Ready to start your llama career? Explore openings at lessonly.com/hiring, or learn more about Lessonly at lessonly.com.
About Lessonly
Lessonly is a powerfully simple training, coaching, and enablement solution that helps teams ramp faster, deliver effective feedback, and continuously improve. Lessonly is used by over three million learners at more than 1,000 leading companies including Trunk Club, Jostens, and U.S. Cellular to share knowledge, develop skills, and reinforce best practices. The result is higher NPS scores, more closed deals, and a superior customer experience. Learn more at lessonly.com.