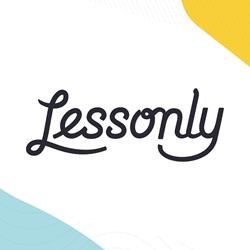 We can't wait to partner with more fantastic nonprofits who are impacting our city, one kid at a time." — Katie Townsend, Director of Enterprise Sales at Lessonly
INDIANAPOLIS (PRWEB) November 27, 2018
Lessonly, the leader in online training software, today announced another year of giving from the Brighter Indianapolis Fund. Through Brighter Indy, Lessonly awards 1% of its revenues to nonprofit organizations that impact youth in Indianapolis. The company is now accepting applications for prospective grant recipients in 2019.
"A year ago, we started the Brighter Indy Fund to promote healthy living and meaningful learning experiences for children across Indianapolis," said Katie Townsend, who leads the Brighter Indy Fund and serves as Lessonly's Director of Enterprise Sales. "We can't wait to partner with more fantastic nonprofits who are impacting our city, one kid at a time."
The nonprofits and those they serve aren't the only ones impacted by the Brighter Indy Fund—Lessonly employees volunteer quarterly with the partner organizations. "The opportunity to be hands-on with Big Green and their Learning Gardens has been incredible," Lessonly's Director of Sales, Justin Clifford, said about his time with Big Green, a nonprofit encouraging youth wellness through healthy eating.
In 2018, the Brighter Indianapolis Fund issued grants to four organizations working with youth in Indianapolis:

The Brighter Indy Fund is looking to make four grants in 2019, and welcomes applications from any nonprofit organization improving the lives of kids in Indianapolis. Applications are due January 11th, 2019. Interested organizations can learn more and apply at http://www.lessonly.com/brighter-indy.
About Lessonly
Lessonly is powerfully simple training software that helps teams learn, practice, and Do Better Work. Lessonly is used by over 1.9 million learners at more than 600 leading companies including Trunk Club, Ibotta, U.S. Cellular, and Zendesk to share knowledge, develop skills, and reinforce best practices. The result is faster onboarding, higher NPS scores, more closed deals, and a superior customer experience. Learn more at lessonly.com.