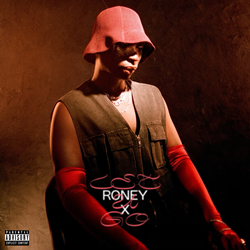 TORONTO (PRWEB) December 15, 2020
"Let U Go", is a mid-tempo r&b/soul record, with a heavy influence of melodic pop music.
This is considered Roney X's crossover mainstream "break up" song. "Let U Go" showcases his highly trained vocal abilities. It is a universal radio banger with a heavy almost haunting sound. The chorus for "Let U Go" is one to remember, with the melody guaranteed to be instilled in your head. This song is produced by local Toronto producer G. Lis and written by Roney X, himself. Roney X wrote "Let U Go" to embody hurt, pain, regret, and remorse. It's about wanting answers and needing the necessary closure to heal. There is a bit of anger and resentment attached to the lyrics. This song fits the likes of Sam Smith, The Weeknd, Troye Sivan, Ty Dolla $ign, and many of the top pop singers in music today. Roney X has a stellar visual for his new single which also premieres on YouTube Friday, Dec 11, 2020, at midnight. The music video for "Let U Go" takes the viewer on an edgy, editorial journey, It is an up-close and personal look inside the mind of Roney X and his high fashion aesthetic. The video for "Let U Go" was creatively directed, styled and choreographed by Roney X.
Roney X is a Grenadian born, Toronto, CA-based singer-songwriter, rapper, and performer. His professional acting and dance career has allowed him to perform on stages all over the world. Transitioning from film/tv and dance Roney X is finally ready to embark on his true passion, music. His sound is r&b/soul, pop, rap with an island flare. Other musical influences include dancehall, reggaetón and afrobeats. Roney X makes music for everyone and is all about inclusivity. He is able to diversify his sound and aesthetic. He is very capable of blending many genres into one, to create his groundbreaking sound. His rapping skills are said to be top tier. Known for his remarkable fashion sense, to him both music and fashion go hand in hand. Visually, he gravitates to minimal, editorial looks but still likes to be flashy. He is a passionate powerhouse artist bringing a fresh new sound to the r&b/soul, pop and rap industry."