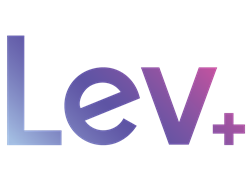 "Datorama will help our customers get stronger on measuring marketing performance and give them full insight into measuring their ROI across paid, owned, and earned channels."
INDIANAPOLIS (PRWEB) June 11, 2019
Lev, a leading marketing technology consultancy, announced the launch of their Performance Management Practice enabled by Datorama, a Salesforce company, and leader in marketing intelligence.
Lev has been experiencing triple-digit growth since 2016. As a Platinum Salesforce Partner, Lev offers a range of solutions leveraging Salesforce Marketing, Sales and Service Clouds to help brands create strong customer experiences and drive growth.
Datorama, acquired by Salesforce in July 2018, enables companies to bring together all of their marketing data from different channels, campaigns and regions to unlock insights and take action on all marketing activity. With Datorama, customers, including brands and agencies, can understand the effectiveness of their marketing investments and optimize in real-time.
"The launch of this [Performance Management] practice is a natural extension of our service offerings," says Tim Mosa, Lev's managing director. "We're very excited about this acquisition because it increases value to our customers as they conduct more marketing efforts internally, and aspire to gain greater access to customer data to act on real-time insights," continues Mosa, "Datorama will help our customers get stronger on measuring marketing performance and give them full insight into measuring their ROI across paid, owned, and earned channels."
Lev is among a small number of partners that has achieved certification from Salesforce to provide Datorama-related services.
"After working with hundreds of professional marketing teams to maximize impact using the Salesforce Platform, we're encouraged to see how Datorama can harness the power of analytics and real-time data to drive marketing impact, and we are excited to continue to help brands leverage this exciting technology" added Justin Fite, Chief Sales Officer at Lev.
Salesforce, Marketing Cloud, Sales Cloud, Service Cloud and others are trademarks of salesforce.com, inc.