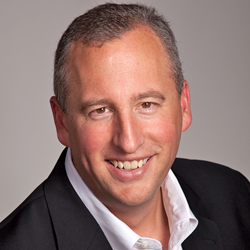 HERNDON, Va. (PRWEB) September 04, 2019
Drawing on decades of in-the-trenches experience with enterprise security and technology management, App47's latest features make enterprise mobile and embedded apps more secure than ever.
As highlighted in a recent interview with CEO Today, App47 co-founder Chris Schroeder calls App47's Level 3 Advanced Security Features, rolled out earlier this year, "a giant leap forward in securing your mobile app through its entire life cycle."
In addition to providing advanced protection features during both user onboarding and application-delivery, the latest update ensures that full protection is extended even when devices go offline.
App47, a veteran provider of comprehensive Mobile Application Management (MAM) solutions for enterprises, continues to deliver innovations that simplify and protect BYOD environments through a unified App Store approach. Mobile phones and embedded devices can both access enterprise apps on the go, with valuable data kept secure both on-device and in-transit.
Geared to solve ground-level administrative problems while ensuring mobile productivity across diverse enterprise user bases, App47 is built with the understanding that a MAM needs to provide not only seamless functionality to drive adoption and optimize productivity, but the right management tools to simplify everything from onboarding to licensing management.
This combination of constantly evolving security features and a comprehensive toolkit needed for building and administrating a secure enterprise app store has proven itself in successful deployments ranging from healthcare to construction.
About App47
Founded in 2011, App47 works to make enterprise app management easy and secure, enabling productivity and collaboration across the organization without introducing risks or costly administrative sprawl. Custom implementations ensure that this platform can serve the unique needs of virtually any industry. Learn more via video at app47.com.