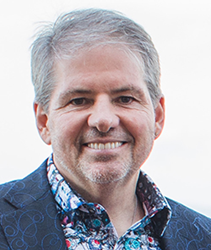 LYNCHBURG, Va. (PRWEB) January 02, 2019
Liberty University's School of Business welcomes a new executive director for its Center for Entrepreneurship. Professor Anthony (Tony) Nobles has founded more than 28 companies in the fields of electronics, medical devices, banking, automotive engineering, retail, real estate, among others. In his capacity as the chairman, president, and/or CEO of both private and publicly traded companies, Professor Nobles has invented and developed more than 155 medical devices, as well as leading electronic technologies, including the portable electronic book and endoscopic imaging systems.
Professor Nobles has been directly responsible for the sale of companies or has licensed their technologies to several of the largest medical device companies, including Medtronic, Johnson and Johnson, and Boston Scientific. All combined, these sales or licensing actions involve over 27 individual companies. He has developed automotive technologies for both consumer vehicles as well as Formula 1 racing technologies for Ferrari, Italy.
"Tony's entrepreneurial experience and reputation as a gifted innovator are well established," said Liberty Interim Provost Dr. Scott Hicks. "His desire to serve with us here at Liberty University by helping lead our entrepreneurship center demonstrates the growing reach of our university. Our students stand to benefit greatly from Tony's abilities in the areas of entrepreneurship and business development."
President Jerry Falwell added: "Liberty continues to hire brilliant people who bring with them a wealth of knowledge and life experience. Both Dr. Brat (Liberty's new School of Business dean) and Professor Nobles have established themselves as leaders. I'm thrilled to have them join our faculty."
Read about Nobles' innovative heart device and how President Falwell benefited from the breakthrough procedure in the Liberty Journal.
Read more about Nobles and Liberty's entrepreneurial spirit in Virginia Business Magazine.
About Liberty University:
Liberty University, founded in 1971, is the world's premier Christian university, the largest private, nonprofit university in the nation, and the largest university in Virginia. Located near the Blue Ridge Mountains on more than 7,000 acres in Lynchburg, Va., Liberty offers more than 600 unique programs of study from the certificate to the doctoral level. Over 300 programs are offered online. Utilizing its world-class infrastructure and Christian faculty, Liberty's mission is to train Champions for Christ with the values, knowledge, and skills essential for impacting tomorrow's world.