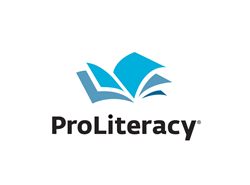 "We will use this as a driving force to continue to promote literacy through educational resources, professional development, advocacy, and research, enhancing the critical work we do to increase literacy levels of individuals across the U.S. and around the world."
SYRACUSE, N.Y. (PRWEB) August 29, 2019
ProLiteracy, the largest adult literacy and basic education membership organization in the United States, has been selected as the recipient of the 2019 David M. Rubenstein Prize of the Library of Congress Literacy Awards Program.
The David M. Rubenstein Prize of $150,000 for an outstanding and measurable contribution to increasing literacy levels is awarded to an organization based either inside or outside the United States that has demonstrated exceptional and sustained depth in its commitment to the advancement of literacy. The awarded organization meets the highest standards of excellence in its operations and services.
The Literacy Awards, originated by Rubenstein in 2013, honor organizations doing exemplary, innovative, and replicable work, and they spotlight the need for the global community to unite in working for universal literacy. ProLiteracy was selected because of its unique and inspiring model for other organizations interested in literacy promotion.
The 2019 Library of Congress Literacy awards were presented August 30 at the National Book Festival Gala in Washington D.C. Librarian of Congress Carla Hayden and philanthropist David M. Rubenstein awarded the top prizes.
"ProLiteracy is very grateful to be presented with the 2019 David M. Rubenstein Prize," said Kevin Morgan, president and CEO of ProLiteracy. "We will use this as a driving force to continue to promote literacy through educational resources, professional development, advocacy, and research, enhancing the critical work we do to increase literacy levels of individuals across the U.S. and around the world."
"Literacy is the ticket to learning, opportunity, and empowerment on a global scale," said Librarian of Congress Carla Hayden. "Through the generosity of David M. Rubenstein, the Library of Congress is proud to honor and celebrate the achievements of these extraordinary organizations in their efforts to advance reading levels and give people the foundation for a better life."
About ProLiteracy
ProLiteracy Worldwide advances and supports programs to help adults acquire literacy skills needed to function more effectively in their daily lives. It has 1,000 member programs across 50 states and works with 30 partners in 25 countries to provide a wide range of adult literacy and basic education services to vulnerable populations. ProLiteracy builds capacity among frontline literacy providers by modeling proven instructional approaches, developing affordable, evidence-based learning resources, and providing professional development and technical assistance. ProLiteracy was formed by the 2002 merger of Laubach Literacy International (founded in 1955) and Literacy Volunteers of America (founded in 1962). For more than 60 years, ProLiteracy has scaled successful practices and driven advocacy efforts by activating its grassroots network, resulting in a broad and sustained effort to improve and advance adult literacy at the community level.