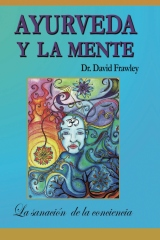 Valparaiso, Chile (PRWEB) April 26, 2014
Ayurvedic Books are now available in Chile through Dashana Ayurveda and Yoga. For more information please visit http://www.EscuelaAyurveda.com.
Ayurveda, which literally means "The Science of Life," is the healing science from India. It has been practiced for over 5,000 years by millions of individuals to assist the body in journeying back to optimal health. Ayurveda views health and disease as the end result of how we interact with the world, in terms of our beliefs, perceptions, thoughts, and feelings, which then ultimately determine our actions. Actions in harmony with our inner nature create health, while those dis-harmonious with our inner nature create disease. Health comes when we live in harmony with our true nature as spirit.
"Neti: secretos curativos de Yoga y Ayurveda" is available in Santiago de Chile. The neti pot is one of the most popular new methods of personal hygiene and health improvement. This simple tool for nasal irrigation, coming from the ancient tradition of Yoga and Ayurveda, is a great way to counter nasal congestion, sinus allergies, headaches, and many other health problems. It is the most thorough and practical presentation of how to use the neti pot. This book explains the relationship between the doshas and ayurveda.
"Ayurveda y la mente" is the first book published in the west that explores specifically the psychological aspect of this great system. The book explores how to heal our minds on all levels from the subconscious to the superconscious, along with the role of diet, impressions, mantra, meditation, Yoga and many other methods to create wholeness. According to Deepak Chopra, the book "opens doors to a new energetic psychology".
For more information, please visit http://www.darshana.cl.