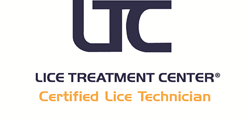 The LTC program will let me start my own business in a growing industry without a huge investment.
MONROE, Conn. (PRWEB) August 28, 2018
On July 31, 2018 Lice Treatment Center® (LTC®) announced the official launch of its new On-line Lice Technician Training and Certification course. The on-line program is offered to any motivated entrepreneur who wants to start a professional, LTC® certified lice removal business without having to purchase a franchise.
According to LTC® founder, Liz Solovay, completing the LTC® On-line Lice Technician Training and Certification course will provided trainees with a distinct competitive advantage over others seeking to enter the lice treatment industry on their own. Trainees who successfully complete the LTC® course will learn professional-level skills that will enable them to start their own businesses or perhaps become employed by established lice treatment companies.
The methodologies and skills taught by the program were designed by LTC® Medical Director, Dr. Elin Cohen, a well-respected pediatrician and scientist who is expert in head lice treatment and prevention. The proprietary screening and lice treatment protocols taught are the same methodologies that have proven effective since 2005 for more than 200,000 Lice Treatment Center® clients—including individuals, families, schools and camps. Dr. Cohen also formulated and tested the safe, non-toxic lice treatment, daily maintenance and repellent products during all LTC® services.
In announcing the program's official launch, Ms Liz Solovay highlighted the key features of the new On-line Training and Certification Course including:

3-4 hour Self-guided, self-paced instruction;
Virtual hands on lice detection, treatment protocol and removal techniques;
LTC® systematic method of lice removal;
Facts of Lice, FAQs and Do's and Don'ts of lice prevention;
Business development recommendations
LTC® branded products overview;
Lice treatment and prevention products at wholesale price for use in treating or to sell (a customized coupon code will be provided to use on the LTC website for 50% off all products)
Training Completion Certificate
Start-up Kits ($150 value): 1) Treatment Kit (Treatment Shampoo, Treatment Conditioner, Oil, Fabric/Upholstery Spray & Combs) and 2) Daily Maintenance Kit (Daily Shampoo, Daily Conditioner, Leave-In-Tonic, Fabric/Upholstery Spray).
Ms Solovay said that anyone interested in registering for the program or needing more information can visit the LTC® website [http://licetreatmentcenter.com/onlinecertification/ __title__ ]or call 1 (888) LICE AWAY/1 (888)-542-3292.