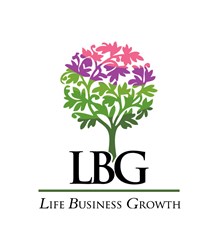 Having a signature talk is a must for building a client base
Atlanta, GA (PRWEB) August 22, 2013
Known as the "Career Woman's Business and Marketing Coach," Jeannie Spiro teaches the next Life Business Growth Master Class. Master Classes cover practical and inspirational topics designed specifically for women entrepreneurs, presented by the Expert Mentors from the organization's rapidly growing online community.
Spiro's Master Class, "How to Captivate Prospects and Authentically Build Your List with Your Signature Talk," will show participants why having a signature talk is a necessity when you are a coach, consultant or service-based business owner and how it makes building a list and client base a breeze. She'll also teach the six essential steps to creating a signature talk that builds lists and sells, along with the four vital components of a signature talk.
Spiro, a Life•Business•Growth resident expert, helps women entrepreneurs and entrepreneurs in the making learn how to rapidly grow their business online. She has a particular mission to teach career women how to us the internet to attract clients and generate revenue so they can transition out of their 9-5 job. Find more info at http://JeannieSpiro.com.
Membership in the LBG "Growth" Program is complimentary. Members can access new expert-taught Master Classes every month, plus a private Facebook forum where women entrepreneurs find collaboration, joint ventures, and networking opportunities. Visit the site for more details.
About Life Business Growth
Founded in 2012 by Kerry Swetmon, Life Business Growth is a holistic movement toward owning your business, nourishing your soul, and creating a life you love. For more information on the organization and the women it supports, visit http://www.lifebusinessgrowth.com/. Contact Customer Care at 888-251-9284 or info(at)lifebusinessgrowth(dot)com.