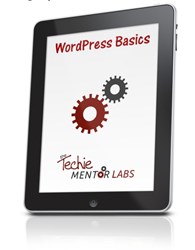 If you want to make more money in your small business, technical skills are a MUST!
Phoenix, AZ (PRWEB) October 23, 2013
Susan Mershon, the "Techie Mentor," announces all new class schedules geared to the unique needs of small business owners and virtual assistants. The new classes in Mershon's Techie Mentor Labs (http://www.techiementorlabs.com) include:
WordPress Basic Training - Wordpress is the most popular blogging system in use on the Web and powers over 60 million websites. Mershon notes that 95% of any VA's clients or potential clients will have a WordPress website. In the Wordpress Basic training, participants will master the basics: how to select the right theme, which plugins to add and how to export pages or posts.
Merson's Wordpress Advanced training teaches clients to work with page templates, set a custom background or header image for your website, embed audio and video, work with the theme editor, troubleshoot common issues and much more. This hands-on training course provides a simple step by step non-techie approach to Wordpress websites.
1Shopping Cart is a popular shopping cart and email marketing tool used by small business owners. The 1ShoppingCart Training covers setup and branding within the 1ShoppingCart software (payment gateway & shopping carts), importing, adding and managing contacts, creation of email auto-responders, custom templates for email broadcasts, the setup and management of products, forms and much more. Visit The Techie Mentor for more information.
Susan Mershon, The Techie Mentor, runs Clever Collaborations, a virtual assistant practice, and heads up The Techie Mentor & Techie Mentor Labs, Technology & VA Coaching and Training businesses. Find more information, download free recordings and register for these free webinars at http://techiementorlabs.com/.