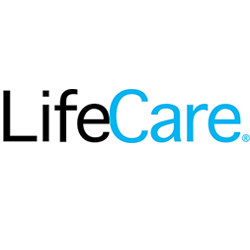 With our live webinars, we're helping employees stay productive by delivering solutions in the most relevant, efficient ways possible – in this case, through in-demand use of live video streaming.
SHELTON, Conn. (PRWEB) July 30, 2020
As workers across the country continue to adapt to remote work environments due to the COVID-19 epidemic, LifeCare, Inc – an industry leading Work-Life provider – is answering a dramatic spike in demand for their comprehensive selection of live educational webinars.
"We see the video streaming and collaboration trend booming everywhere with Zoom and the like," explains Peter Burki, Co-Founder & CEO of LifeCare, "so it's not surprising members are tuning in by the tens of thousands to experience our exceptional digital learning sessions, and we're only too happy to help."
Specifically, the number of live webinars presented to members from April through mid-July of 2020 was up by almost 200% over the same period in 2019. Prior to the pandemic, members highly utilized live, in-person training provided by LifeCare. So, as businesses across the country shifted to embrace digital collaboration platforms, LifeCare was prepared, empowering their client's employees with interactive, video-based webinars targeting the COVID-19 pandemic.
As demand continues to rise, LifeCare has scaled up both the number and frequency of their webinars to maximize member engagement. In fact, LifeCare created more than two dozen new webinars focused on the unique challenges of living and working during a nationwide pandemic such as this. These are all in addition to LifeCare's growing catalog of over 250 webinars, featuring personal assistance topics across parenting, senior assistance, professional development and much more.
The webinars are managed by LifeCare's Educational Services team. Each production features valuable insights and strategies from industry experts, category specialists and guest speakers across a myriad of life event topics. LifeCare has over 61,000 clients across industries like government, education, healthcare, automotive, entertainment and insurance. These webinars are carefully created to be relevantly helpful to all, no matter what life challenges the client's employees might be facing.
Across all webinars, the greatest demand has been for topics related to emotional health and well-being. These include "strength & resiliency", "coping with change", "relaxation techniques", "fostering inclusion", and "coping with stress", among others. The soaring interest in these subjects clearly demonstrates the emotional and psychological assistance desired by workforces everywhere, especially when delivered via live video.
The reactions from both LifeCare clients and members has been overwhelmingly positive:

"These webinars have been essential to my peace of mind during this pandemic. I could not have gotten through without them." – LifeCare Member
"This session was AWESOME! It was extremely well-organized, the presenter offered excellent and helpful insights and information and I left with a glow of satisfaction of attending the webinar. Thanks for doing such a wonderful job with this!" – LifeCare Member
"Wonderful presentation and presenter! I believe that we can all benefit from learning some ways to reduce stress, especially during this pandemic. Thank you!" – LifeCare Client
LifeCare ensures the highest quality webinars by conducting attendee surveys after each and every event. During this time of unprecedented growth, LifeCare has maintained a 99% satisfaction rate among all webinar attendees. In addition, understanding that members may not always be able to attend live webinars, LifeCare provides an on-line webinar library of prior events.
"Our members are experiencing unexpected challenges and stress during this unique time," continues Mr. Burki. "With our live webinars, we're helping employees stay productive by delivering solutions in the most relevant, efficient ways possible – in this case, through in-demand use of live video streaming."
About LifeCare
LifeCare provides employer-sponsored work-life benefits to 61,000 clients, including Fortune 500 companies and large branches of the federal government, representing 100 million members nationwide. LifeCare offers a full suite of solutions that save members time with personal life needs such as Backup Care Connection, Senior Care Management, Homework Connection, Mothers@Work, MilkShip, LeaveCoach, and BenConnect. LifeCare also operates LifeMart, an online discount shopping website that provides real savings on everyday products and needs. LifeCare is headquartered in Shelton, CT, and can be followed on Linkedin.