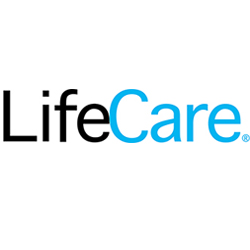 We are pleased that, over the past year, we have seen such a significant increase in utilization by our members.
SHELTON, Conn. (PRWEB) February 20, 2020
The country's leading work-life provider, LifeCare, has experienced a dramatic increase in the usage of MilkShip – their breast milk shipping service enabling breastfeeding moms to send their milk home while they travel.
"When we launched the MilkShip service, we knew that being able to safely ship valuable breast milk home to children was supremely important to breastfeeding moms traveling on business," explains Peter Burki, Founder & CEO of LifeCare, "We are pleased that, over the past year, we have seen such a significant increase in utilization by our members."
Specifically, the number of MilksShip requests fulfilled in January 2020 was equal to the total of requests received in the first half of 2019. In all of these instances, mothers faced with the prospect of business travel were able to maintain their breastfeeding and pumping schedules. MilkShip saved them from needing to stockpile milk in advance of their travel, an option that may not have been available due to timing and other considerations.
With the MilkShip program, moms use specially-refrigerated shipping kits that contain everything needed to safely send their milk home to their children.
Specifically, the MilkShip program provides:

24/7/365 lactation consultant access to arrange milk shipping
In-travel support to confirm pickup and delivery
A comprehensive kit requiring moms only to pack their breast pump
Domestic and International support
Travel and TSA guidance
Holistic guidance to ensure members needs are fully met
MilkShip is offered both as a standalone service and under LifeCare's comprehensive workplace lactation program, Mothers at Work – which provides personalized support and tools for new moms. That way, after their pregnancy, they can successfully transition back to work while continuing to breastfeed with 24/7 access to board-certified lactation consultants.
"MilkShip is yet another example of LifeCare identifying the needs of our members and subsequently addressing those needs," adds Burki, "We look forward to helping even more breastfeeding moms balance the demands of family and work."
About LifeCare
LifeCare provides employer-sponsored work-life benefits to 61,000 clients, including Fortune 500 companies and large branches of the federal government, representing 100 million members nationwide. In addition to MilkShip, LifeCare also provides a full suite of solutions that save members time with personal life needs such as Backup Care Connection, Senior Care Management, Homework Connection, Mothers@Work, LeaveCoach and BenConnect. LifeCare also operates LifeMart, an online discount shopping website that provides real savings on everyday products and needs. LifeCare is headquartered in Shelton, CT and can be followed on Linkedin.