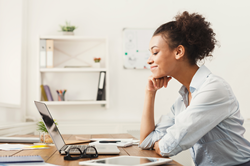 I am so thankful to have a model that completely incorporates both income and capital gains tax for the state of Maryland. Because of this, my confidence in the financial forecasting is very high." -Donald Dysart, Annapolis, MD
NEWPORT BEACH, Calif. (PRWEB) March 20, 2019
After a recent enhancement to their already robust software, the LifeLight Financial forecasting tool now includes detailed tax calculations for all 50 states in the USA. Previously, the tax calculations incorporated data from federal and State of California taxes. Regardless of which state users are living in, the LifeLight model will now provide a detailed forecast of both federal income and capital gain taxes along with the state-specific income and capital gains tax. With the comprehensive update, LifeLight can provide more users with the financial clarity and confidence needed for the most important decisions in life.
Using Bloomberg's advanced tax software, over 3000 hours of analysis and programming on how state-by-state income and capital gains were conducted to introduce the newly launched feature. As a result, the LifeLight Financial forecasting tool incorporates a myriad of state-specific data, including earned income, capital gains, investment income, investment appreciation, the taxable portion of social security income, gains from the sale of personal residence and all federal and state deductions to complete a detailed tax forecast.
"I live in the state of Maryland, and rarely do I ever see something that is customized for our state. Most custom programming is done for the big states with larger populations. I am so thankful to have a model that completely incorporates both income and capital gains tax for the state of Maryland. Because of this, my confidence in the financial forecasting is very high." -Donald Dysart, Annapolis, MD
The LifeLight Financial Planner is the ideal financial forecasting tool for individuals, families and non-profit organizations of the faith-based community. The advanced financial forecasting tool performs powerfully complex and distinct calculations about a person's finances based on specified scenarios, so users will always know how certain decisions will impact their future. In addition, LifeLight Financial calculates the Housing Allowance tax benefits that are provided to pastors and ministers and incorporates this significant tax-saving benefit at both the federal and state level for all 50 states. Without this data, it is impossible to forecast a pastor or minister's complete financial picture.
###
For more information, please visit LifeLightFinancial.com. For services and pricing, please call 833-537-4968.