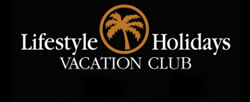 SANTO DOMINGO, Dominican Republic (PRWEB) September 19, 2018
Lifestyle Holidays, a luxury hotel company with more than 50,000 members, offered a welcome dinner for the journalists and on-air talents of the Telemicro Media Group. The Telemicro Media Group had visited Puerto Plata, which is located on the northern shore of the Dominican Republic, for the special transmission of three of its star programs.
Mrs. Ana Wischenbart, the owner of the hotel consortium, led the welcome activity. She was also joined by several executives of the company, including José Vaquer and Ina Ivalinova who serve as General Managers of Lifestyle Holidays Hotels and Resorts. Also present were Nilda Dorville, Vice President of Lifestyle Holidays; Yohani Casilla, Director of the Sales and Marketing Department, and Paola González, Director of the Legal Department.
Members from the Telemicro party included Ulises Jiménez, Press Director of the group; Ana Mercy Otañez and Laura Castellanos, Presenters of the "Matinal" program; Rafaelina Bisonó, host of "Noticias Telemicro"; and the producers of the Carlos Loaiza and Armando Mena networks. The Telemicro Media Group is headquartered in the Dominic Republic and offers viewers many different kinds of original programming, including telenovelas, variety shows, news programs, investigative reporting specials, and more.
The evening was held at the Azul restaurant at the Lifestyle Holidays Vacation Resort, where the guests chatted and enjoyed an exquisite atmosphere along with good food.
Telemicro carried the transmission of the "Matinal" morning program at Café del Mar. Local authorities and important personalities linked to the tourist sector of the North Zone were interviewed and had a chance to talk about why people should visit Puerto Plata.
Julio Almonthe, Vice Minister of Tourism, and José Vaquer, General Director of Lifestyle Holidays Hotels and Resorts, were among those interviewed. Both highlighted the stage of positive growth that has been experienced in the destination and valued the positive contributions that add these types of initiatives to the area.
Mrs. Anja Wischenbart and the entire staff at Lifestyles Holidays Hotels and Resorts would like to thank Telemicro for the special coverage given to the complex and Puerto Plata and encourages them to come back soon.
About Lifestyle Holidays Vacation Club:
Since its inception in 1995, Lifestyle Holidays Vacation Club has been a popular option over the years for many families looking for a one-of-a-kind Caribbean vacation experience. With more than 50,000 members, LHVC offers an array of membership options that can fit most budgets and individual needs. The unique accommodations provided by LHVC include features such as restaurants, bars, swimming pools, lounges, beach areas, and specialized V.I.P transportation such as golf carts, limousines, helicopter transfers, and more.