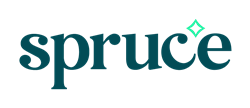 AUSTIN, Texas (PRWEB) November 03, 2022
Spruce, the leading lifestyle service provider, has expanded its operations to Kansas City, Missouri as part of its rapid expansion momentum. Spruce has joined forces with Lincoln Property Company and JVM Realty to distribute its premium services to 26 new communities and over 6,000 units in the midwestern city.
"Kansas City is an incredibly diverse, historical city and one we are proud to partner with," said Jeff Duerstock, Head of Sales at Spruce. "Through this expansion, our partner properties will be able to more competitively attract and retain residents at a time more crucial than ever in this changing rental landscape."
Spruce's expansion into Kansas City will not only drive job creation for local service providers but also help property managers retain renters. In fact, recent research from the lifestyle services provider showed that 88% of participants agree they are more likely to renew their apartment lease if they utilize that apartment's amenities and that 75% of participants would pay more to live in an apartment building that offers lifestyle services such as housekeeping and chores.
"Expanding into Kansas City communities will help us establish ourselves as the ultimate lifestyle services partner for the midwest," said Steven Pho, CEO of Spruce. "Each city Spruce expands into represents a new chapter for the growth of our company and I'm proud of how much we've been able to expand in 2022 alone."
Spruce now serves over 750,000 apartments across the nation, ensuring that residents have easy access to background-checked and insured Cleaning Pros through its on-demand app. The company continues to grow in order to serve more communities including recently announcing its partnership with Bainbridge Companies, Series B funding of $26M, and key growth hires on the sales and engineering teams including Aaron Davis as the Regional Sales Director for the West Coast market, Julie Elkins as the new Senior Regional Sales Director for the Southern market and Brian Huddleston as Senior VP of Engineering.
"We are very excited to expand this offering to Lincoln Property Company-Kansas City
communities and grow our partnership with Spruce to provide an on-demand, convenient
platform enabling residents to schedule housekeeping and chore services quickly and easily.
Our teams onsite are thrilled about having an added amenity. I would highly recommend Spruce to other multifamily marketers and operators, Spruce makes it so easy!" Tricia Erickson, Mid-West Regional Marketing Director, Lincoln Property Company.
In celebration of the launch, Spruce is sharing a special offer to Kansas City residents with Classic Cleans starting at only $29 ($50+ off regular pricing) if booked before November 18, 2022. To see additional services and pricing, please visit http://www.getspruce.com.
About Spruce
Spruce is the comprehensive provider of lifestyle services to the multifamily industry. The proptech company currently offers Housekeeping, Chores, Pet Care, and Laundry to residents at more than 2,500 select apartment communities throughout the country. Through the Spruce app, customers are able to quickly book services from certified, insured, and background-checked professionals. Spruce is focused on delivering the highest-quality services on-demand. Venture-backed and headquartered in Austin, the company has almost 100 employees and is growing rapidly. Follow us on Twitter and LinkedIn.