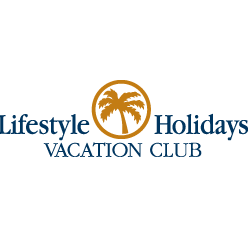 Puerto Plata, Dominican Republic (PRWEB) June 30, 2015
Lifestyle Holidays Vacation Club is committed to helping its members and guests have astonishing trips and wants to make sure that they can create beautiful memories of their time away from home. Vacations are important for individuals, especially those who are traveling with their families and friends. Furthermore, experiences like weddings and honeymoons are some of the most important experiences for individuals and Lifestyle believes that these too should be perfect. Destination weddings are certainly some of the most extraordinary, and at Lifestyle Holidays Vacation Club creating a dream destination wedding is simple and easy. With the help of the expert team at the resort, couples can have the perfect wedding in the vibrant and beautiful Dominican Republic. Now that it is summer, and the height of wedding season, Lifestyle Holidays Vacation Club would like to share information on how couples can plan their destination weddings or their outstanding honeymoon experiences at Lifestyle Holidays Vacation Club.
At Lifestyle Holidays Vacation Club, there are expert wedding planners waiting to help each couple execute their big day with no worries or struggles. There are a variety of different plans and packages available through Lifestyle to make each destination wedding in the Dominican Republic one that is special, customized, and magical for the couple and their loved ones. From food to flowers, each part of the wedding is carefully carried out by the team at Lifestyle Holidays Vacation Club. With the perfect packages from Lifestyle and the magical destination of the Dominican Republic, couples will find that they can create the perfect day when they tie knot, or even for renewing their vows on the beach on a special anniversary. The Lifestyle Holidays Vacation Club in the Dominican Republic is also a fantastic choice for couples who want to take a special anniversary trip in later years, or are those who are trying to plan an unforgettable honeymoon. No matter what a couple is looking for this summer, they can find it with Lifestyle.
When travelers are looking for extraordinary luxury, they can depend on the options that are available through Lifestyle Holidays Vacation Club. The stunning resort in the Dominican Republic has become a second home to the members that anxiously await their visits each and every year as it offers them extraordinary chances to craft the perfect getaways with their loved ones. Ever committed to giving guests an unforgettable vacation experience, Lifestyle Holidays Vacation Club continually adds new options for members, such as its new resort offerings in Mexico, that they are encouraged to take advantage of. To learn more about these exceptional vacation experiences with Lifestyle Holidays Vacation Club, visit https://www.lifestyleholidaysvc.com/
###
Lifestyle Holidays Vacation Club
Player Cofresi | 57000 Puerto Plata, Dominican Republic
Telephone: 809-970-7777
Fax: 809-970-7465
Press release distributed by JW Maxx Solutions, a leader in content management solutions and part of a family of companies that includes Enterate Ahora.