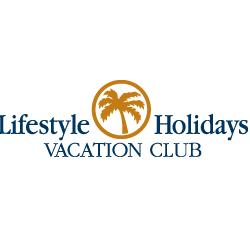 Puerto Plata, Dominican Republic (PRWEB) May 28, 2014
With its members' safety a primary concern, the Lifestyle Holidays Vacation Club scam reduction team overview is a welcome addition to the industry's efforts in the fight against travel related scams. Both members and non-members can benefit from the information distributed here, as it serves anyone planning on traveling this year. From airport safety tips, to advertising scams, Lifestyle Holidays Vacation Club is dedicated to ensuring that travelers have an enjoyable, and most importantly, safe vacation experience.
Travelers spend months looking forward to their next vacation. When it finally comes time to set out to their vacation destination, they are daydreaming so much about what awaits them that they oftentimes let their guard down, making them prime targets for scam artists. The Lifestyle Holidays Vacation Club scams reduction team overview pinpoints that many travel scams and thefts occur at the airport, affecting travelers before they may have even reached their destination. Everyone is in a rush at the airport and, amidst the bustling crowds, thieves may lurk awaiting a traveler to leave possessions unattended, or turn away from them due to a distraction. Sometimes, scam artist work in pairs, with one creating a distraction, while another steals luggage. Travelers should always keep their luggage in eyesight, and if possible, attach everything together to prevent a thief from simply walking off with one of the smaller bags.
The Lifestyle Holidays Vacation Club scams reduction team overview also highlights ways travelers can avoid being scammed wherever they may be staying. Many vacationers enjoy utilizing room service delivery options from out-of-resort food services. Whether it is Chinese takeout or a pizza delivery, many travelers find this option to be an affordable choice after a long day of sightseeing. Criminals have realized this trend and have developed scams to trick hungry travelers into giving up credit card information. By designing bogus flyers and advertisements, scammer are able to trick travelers into calling up the number on the flyer to place an order for food. Alternatively, the flyer may prompt travelers to visit a website and order online. In either case, the criminal will gain the unaware traveler's credit card information, and potentially more. The best way to thwart this scam is to only order from a franchise's official website, or use flyers presented by resort service staff.
For more information on how to keep safe during summer travels this season, visit http://www.lifestyleholidaysvc.com.
Lifestyle Holidays Vacation Club
Player Cofresi | 57000 Puerto Plata, Dominican Republic
Telephone: 809-970-7777
Fax: 809-970-7465