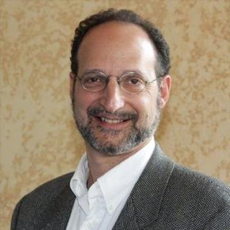 LifeWIRE's patent was cited in the ACT list for how it provides simple and cost-effective methods to help users self-manage and understand their lifestyle and behavior.
RICHMOND, Va. (PRWEB) August 03, 2018
LifeWIRE's innovative patents in healthcare communication and management made it to the top 10 ACT patents list of the 5,000-strong association of app companies and information technology firms across the mobile economy.
LifeWIRE group's initial US-9,144,381 patent for "Mobile Self-Management Compliance and Notification Method System and Computer Program Product" and subsequent patents are among those recognized for their "APP-solutely awesome innovations and contributions to the global economy, sharing company with organizations like Microsoft, Intel and Toshiba".
The top 10 patent list of The App Association (ACT) is part of the #10for10Million campaign launched to celebrate United States Patent and Trademark Office's (USPTO) 10-millionth patent issued this June. USPTO referred to its 10-millionth patent as a "milestone of human ingenuity" but to ACT it is "the representation of American leadership in the promotion of art and science and ideas."
"To ensure patent law protects IP and supports the next generation of incredible innovations, we must continue to support and improve our patent system," said ACT in a statement.
LifeWIRE's patent was cited in the ACT list for how it provides simple and cost-effective methods to help users self-manage and understand their lifestyle and behavior. It filed its initial patent, in the US and Canada, in 2005.
And on July 19, LifeWIRE was issued a 4th patent, US-10,025,906 expanding the breadth of its unique provider-patient communications capabilities.
LifeWIRE's cloud-based communications platform enables continuous, two-way dialogue, data collection, and insight between providers and their clients/patients in healthcare and other industries. Howard Rosen, LifeWIRE's Founder and CEO, saw the need to bring a more human approach to the digital provider-patient dialogue that would counter the stark impersonality and limitations of current digital communications within the healthcare industry.
"Our patents represent not only where we develop the future but bring it to the present as we maintain our focus on delivering positive and personalized user experience, for both patient and provider, improved outcomes, helping to uncover deeper insight into user behavior, all with the broadest possible reach," Rosen said.
Already proven effective as a communications, monitoring, and data capture tool for people, living with depression, anxiety and PSTD, LifeWIRE has started working with leading anesthesiologists across the country. LifeWIRE's value to the Anesthesiologist community will be measured in reduced Day of Surgery (DOS) cancellations and fewer lost revenues.
About LifeWIRE (http://www.lifewiregroup.com)
LifeWIRE operates throughout North America with offices in Richmond, Virginia and Toronto, Canada. Providing a secure and interactive communication engine and population management tool though the LifeWIRE platform, organizations are able to communicate with individuals under their care anywhere, at any time, through any device. For the individual, it means they can engage when they want, how they want, about what and with whom they want at any time. As valuable as the two–way response is to the organization and the individual, it is the 'non-response as a response' that is also monitored and equally valuable. All LifeWIRE interactions are recorded and validated to FDA audit standards, tracked on a date/time basis, and managed by our clients. Captured data is used for advanced analytics that include customer engagement levels, customer behavior, service and operational levels, performance measurement, and predictive modelling.
For more information, please contact Jocelyn Brodie, Brodie & Co. at (416) 428-7705.