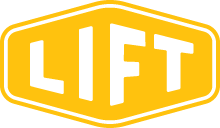 These new restrictions on life are challenging in many respects, but they are also making life simpler, easier, and less hectic for many.
CHATTANOOGA, Tenn. (PRWEB) April 16, 2020
LIFT, a healthcare research, design, and marketing strategy firm serving the consumer healthcare and life science spaces, today released preliminary results of its latest study exploring the lived experience of American healthcare consumers during the ongoing COVID-19 pandemic. The study is being conducted by LIFT over the course of eight weeks and is focused on a variety of topics such as personal values, community, news and information resources, and various aspects of what LIFT calls the "Five Dimensions of Emotional Truth."
"The idea behind this study was for the LIFT team to lean-in and use our talents and skills to uncover some of the realities we are dealing with as healthcare consumers in the face of this pandemic, and then share what we learn with our larger community," said Dave Chlastosz, President at LIFT. Components of the study include one-on-one interviews with LIFT's in-house anthropologists and an online survey instrument designed to add additional texture to the qualitative findings while simultaneously strengthening the validity of the final data presented.
"We are three weeks into this research effort and we are already seeing some very interesting themes emerge from the data," added Matt Bradley, lead anthropologist and Vice President of Insights at LIFT. "We designed this as a qualitative study leveraging in-depth ethnographic interviews and a series of open-ended questions to unearth the truth of how consumers feel about this experience at ground-level. As a healthcare consumer myself and someone with a vested interest in understanding life in this new normal, I am very excited to be a part of the study. The results that I am seeing are very compelling."
Findings of the study are still preliminary but indicate that despite the fact that the demands of social isolation are taxing, there is a theme of personal improvement embedded in people's opinions and feelings. While self-isolating in quarantine and the practice of social distancing are the new normal for most Americans, a majority of respondents say that they are strengthening key relationships, connecting on a deeper level, rediscovering old networks and tightening bonds with friend groups that were mostly surface-level acquaintances before cases accelerated and "stay at home" orders were issued.
Healthcare consumers share a mixed sense of pessimism and inspiration regarding the demands placed on them during the pandemic. Preliminary findings indicate that a majority of consumers are struggling with many aspects of their social, work and family lives since the advent of social distancing measures were enacted.
"This is a paradox of sorts," explains Bradley. "There are plenty of contradictory emotions in life, for example happiness is the opposite of sadness and visa versa—yet we can often feel happy and sad at the same time. These new restrictions on life are challenging in many respects, but they are also making life simpler, easier, and less hectic for many. This is an interesting observation that we can find encouraging in times like this."
Respondents also share that social distancing and isolation resulting from the pandemic has made a positive impact on their wellbeing. When asked "How, if at all, has [the COVID-19 pandemic] impacted your social life?", more than half of respondents indicated that virtual interactions are clearly on the up-tic, and while a majority of respondents indicated they miss physical proximity to friends, church, exercise, and social connections gained by going into public, more than 71 percent of respondents state that their emotional wellbeing is being positively impacted.
One additional and encouraging theme emerging in the study is the idea that this experience will ultimately shape us into better people—an attitude shared by 67 percent of respondents. "Consider what makes someone a better person," said Bradley. "Is it accepting personal responsibility? Listening to, cooperating with, and caring for others? Being a part of the solution and doing your part? I think all these things are indications of self-betterment and our data is showing that this is exactly what consumers say they are doing."
A final report will be made available to the general public and the healthcare industry at-large in the coming weeks. To take the online survey, please click here. For additional information about the research project, or to request a copy of the final study report, please email LIFT at cv19study@lift1428.com.
ABOUT LIFT
Headquartered in Chattanooga, Tenn. with additional offices in Jupiter, Fla. and Atlanta, Ga., LIFT is an independent healthcare research, design, and marketing strategy firm serving the consumer healthcare and life science spaces. Through the practical applications of design thinking and ethnography, LIFT specializes in illuminating human-centered insights and strategy for healthcare marketers seeking to impact their Share of Experience™. To learn more, visit http://www.lift1428.com.