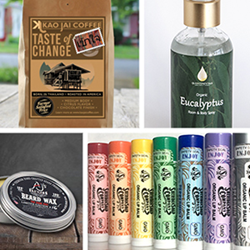 Special orders don't upset us.' In fact, we thrive on them—from multiple versions and variable data to small-order batch testing and full-scale production. And, it's affordable.
DENVER (PRWEB) November 27, 2018
Commercial printers, print and sign shops and large-format graphic printers seeking a way to scale up profits without risky and resource-consuming strategies can add labels to their offerings by partnering with Denver-based Lightning Labels.
"For those not tooled to produce labels, decals and stickers in quantities from short runs to hundreds of thousands, we provide the opportunity to grow an entire new area of their business without the usual inherent risks—most especially the reliability, reputation and capabilities of the label printer," notes Gary Paulin, Lightning Labels Director of Sales & Client Services.
Since 2002, Lightning Labels has provided "Made in the USA" quality, advanced technology and top-notch customer service in virtually every product segment, including printing industry partners. Adds Paulin, "Recalling the Burger King slogan from decades ago, 'Special orders don't upset us.' In fact, we thrive on them—from multiple versions and variable data to small-order batch testing and full-scale production. And, it's affordable. We offer a preferred print partner discount, essentially a wholesale price schedule that allows a nice markup, 30 to 40 percent for reselling based on anticipated and/or proven volume."
To ensure all goes according to plan, every customer has a dedicated account manager as a primary point of contact; and is backed up by the rest of the account management team as needed. Paulin emphasizes, "Lightning Labels has been a customer-centric organization since its founding 16 years ago. As ratings on a variety of platforms document, customers find that we walk the walk; and our employee reviews of us support our belief that employees are customers, too."
Paulin points out the importance Lightning Labels places on being a rock solid partner for commercial printers and related companies. "We know that at the end of the day, they're the ones accountable to their customers for printing outcomes. It can be a very precarious position. Our job is to ensure that instead of winding up on the hot seat, their customers are well taken care of, and hopefully become raving fans because of the experience."
A variety of plusses come standard:

Vibrant high-definition labels
Low minimums that are ideal for limited edition or test runs
Thousands of sizes coupled with a wide variety of shapes and substrates
Premium materials
Variable data, variable imaging and consecutive numbering capabilities
Fast turnaround times that set the industry benchmark
Free printed press proofs (shipping charges apply)
Concludes Paulin, "Try us. You'll like us."
About Lightning Labels:
Lightning Labels uses state-of-the-art printing technology to provide affordable, full-color custom labels and custom stickers of all shapes and sizes. From small orders for individuals to the bulk needs of big businesses, Lightning Labels is equipped to handle and fulfill custom label and sticker projects of all types. Best of all, like the name implies, Lightning Labels provides a quick turnaround for every customer's labeling needs. Uses for Lightning Labels' custom product labels and custom stickers include food packaging and organic food labels, wine and beverage labels, bath and body labels, and nutraceutical products, such as vitamins, essentials oils, and herbal remedies, as well as event stickers, adhesive window stickers and more. Lightning Labels strongly supports the development of environmentally friendly printing materials and carries Biostone, a green label material made from stone paper is water resistant and inherently strong and durable. While operating as a high-tech printer, Lightning Labels prides itself on its personalized customer service. Lightning Labels provides one stop shopping for all of your custom label needs. For more information and to place orders online, visit LightningLabels.com. For the latest in packaging news and labeling promotional offers, find Lightning Labels on Twitter (@LightningLabels), Facebook, Pinterest, Google+ and LinkedIn.