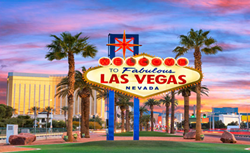 The White Label Expo is an exciting place for people to learn more about this sector, and how custom labels can help their businesses thrive.
DENVER (PRWEB) February 21, 2020
Selling private-label products online is one of the new business models that has emerged in recent years, driven by the rapid ascent of e-commerce giants such as Amazon and Alibaba and their thriving online marketplaces. Entrepreneurs running a white-label retail business through online sales need to know the best suppliers and partners to team with as they grow their operations. Industry gatherings such as the White Label World Expo in Las Vegas are ideal places to make these connections.
What is the White Label Expo?
The White Label Expo, with editions held in the U.S., Europe and the U.K., is a convention for all companies and stakeholders involved in reselling goods under private-label branding. On Feb. 26-27, 5,000 attendees will meet at the Las Vegas Convention Center to network with their peers and learn from experts. The two-day event hosts 200 speakers, 50 master classes and booths from 300 suppliers catering to all steps of the white labeling process.
Whether an attendee is hoping to reach a local clientele with private-label products, expand a business to global audiences on Amazon or Alibaba, navigate regulations such as those around CBD labels or create a new brand identity from scratch, the talks and sessions at the White Label Expo will deliver important information. Entrepreneurs whose operations could benefit from connections with new and reliable partner organizations can do essential networking on the expo floor.
"White labeling has never been a more active vertical than it is today," said Lightning Labels Director of Sales and Client Services Gary Paulin. "The White Label Expo is an exciting place for people to learn more about this sector, and how custom labels can help their businesses thrive."
What Can Lightning Labels Do for Customers?
Lightning Labels is one of the suppliers exhibiting at the White Label Expo, with representatives on hand to demonstrate the value of well-designed labels for online resellers. Many companies involved in white label sales can benefit from a partnership with Lightning Labels - resellers can get the custom labels they need for their products, while manufacturers and distributors can become label resellers to offer their goods directly to resellers with custom labels as part of the deal.
Today's customers have an unprecedented amount of choice in the products they buy. To stand out in an online marketplace, private-label sellers should ensure their items are packaged in an eye-catching and consistent fashion. The Lightning Labels booth at the White Label Expo is a place to see what high-quality labels look like up close.
About Lightning Labels:
Lightning Labels uses state-of-the-art printing technology to provide affordable, full-color custom labels and custom stickers of all shapes and sizes. From small orders for individuals to the bulk needs of big businesses, Lightning Labels is equipped to handle and fulfill custom label and sticker projects of all types. Best of all, like the name implies, Lightning Labels provides a quick turnaround for every customer's labeling needs. Uses for Lightning Labels' custom product labels and custom stickers include food packaging and organic food labels, wine and beverage labels, bath and body labels, and nutraceutical products, such as vitamins, essentials oils, and herbal remedies, as well as event stickers, adhesive window stickers and more. Lightning Labels strongly supports the development of environmentally friendly printing materials and carries Biostone, a green label material made from stone paper is water resistant and inherently strong and durable. While operating as a high-tech printer, Lightning Labels prides itself on its personalized customer service. Lightning Labels provides one stop shopping for all of your custom label needs. For more information and to place orders online, visit LightningLabels.com. For the latest in packaging news and labeling promotional offers, find Lightning Labels on Twitter (@LightningLabels), Facebook, Pinterest, and LinkedIn.