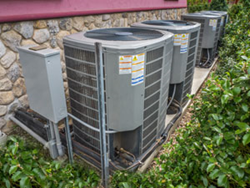 We pride ourselves on our variety of choices for customers, including several forms of weather-resistant labels.
DENVER (PRWEB) December 11, 2018
Products' labels are essential pieces of advertising that create a bond between shoppers and brands. When harsh elements cause labels to fade, branding suffers. This is where weatherproof labels prove their worth.
Lightning Labels offers its clients a variety of materials and finishes, enabling them to produce custom weatherproof labels that will stand up to water, ultraviolet rays and more.
Durability and Flexibility
Ordering custom labels means selecting both a material and a finish. Each part of the process brings options for buyers. Durable labels may begin with polypropylene (available in white, clear or chrome versions), flexible vinyl or squeezable film, which can then be finished in an outdoor UV gloss coating to keep logos and product information strong and vibrant outdoors.
"We pride ourselves on our variety of choices for customers, including several forms of weather-resistant labels," said Lightning Labels Director of Sales and Client Services Gary Paulin. "There's truly a label for every purpose."
Standing Up to the Elements
Products that are displayed outside or used in the yard need to have labels that will hold up in tough conditions. Fortunately for companies creating these items, Lightning Labels offers materials and finishes to keep their visual branding strong over time. Even extended periods of time in the sun, wind and rain can't make these labels lose their bright appearance.
About Lightning Labels:
Lightning Labels uses state-of-the-art printing technology to provide affordable, full-color custom labels and custom stickers of all shapes and sizes. From small orders for individuals to the bulk needs of big businesses, Lightning Labels is equipped to handle and fulfill custom label and sticker projects of all types. Best of all, like the name implies, Lightning Labels provides a quick turnaround for every customer's labeling needs. Uses for Lightning Labels' custom product labels and custom stickers include food packaging and organic food labels, wine and beverage labels, bath and body labels, and nutraceutical products, such as vitamins, essentials oils, and herbal remedies, as well as event stickers, adhesive window stickers and more. Lightning Labels strongly supports the development of environmentally friendly printing materials and carries Biostone, a green label material made from stone paper is water resistant and inherently strong and durable. While operating as a high-tech printer, Lightning Labels prides itself on its personalized customer service. Lightning Labels provides one stop shopping for all of your custom label needs. For more information and to place orders online, visit LightningLabels.com. For the latest in packaging news and labeling promotional offers, find Lightning Labels on Twitter (@LightningLabels), Facebook, Pinterest, Google+ and LinkedIn.