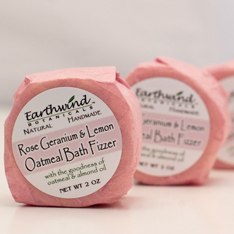 DENVER (PRWEB) April 09, 2019
If your business involves the making and selling of distinctive, custom-created soaps and cosmetics, you'll want to mark your calendar for May 16, when the Handcrafted Soap and Cosmetics Annual Conference opens in Dallas. Lightning Labels will be there, answering questions and sharing examples of its digitally printed soap labels and cosmetics labels.
This year's four-day conference, planned for May 16-19, will be held at the Gaylord Texan Resort & Convention Center in Dallas. Attendance is expected to reach 600, offering everyone a chance to connect with industry peers, learn from business leaders and stay in touch with topics important to the handmade soap and cosmetics market. Show organizers promise that you'll walk away with "fantastic ideas and a fire in your belly to make your business thrive." The event will include intensive seminars, classes and presentations, culminating with an awards dinner on the final day.
Soapers Showcase Seeking Entrants
As in past years, the 2019 Handcrafted Soap and Cosmetics Annual Conference will also feature a Soapers Showcase, in which conference attendees get the opportunity to enter their best soaps in a competition honoring accomplishments like Best Melt & Pour Soap, Best Scent, Best Packaging and Best Conference-Themed Soap. Additionally, outstanding entries will be recognized with Best of Show and Hall of Fame designations.
Whether you're angling for the Best Packaging award or striving to create the most attention-getting, sales-producing labels for your soap or cosmetics product, your success will depend on developing clear, creative branding that features engaging images and product descriptions that go above and beyond the usual mass-produced goods on the market.
A Custom Label Supplier That Knows Your Needs
Finding a company that has this type of expertise in brand creation and custom labeling is the key to growing your share of this distinctive product category. The best place to start is a label manufacturer with years of experience in the field - the kind of technological capability and in-depth knowledge that Lightning Labels offers.
The company's familiarity with the soap and cosmetics industry can help your brand stake out a place within it. With quick turnaround, small minimum order sizes and versatile digital printing capabilities, Lightning Labels is uniquely equipped to help you launch new products or rebrand existing ones.
An additional benefit is that all of its label production is done domestically, rather than overseas. This means no-hassle communications, greater flexibility, knowledgeable tech support, outstanding label quality and the kind of customer service that is hard to beat.
About Lightning Labels:
Lightning Labels uses state-of-the-art printing technology to provide affordable, full-color custom labels and custom stickers of all shapes and sizes. From small orders for individuals to the bulk needs of big businesses, Lightning Labels is equipped to handle and fulfill custom label and sticker projects of all types. Best of all, like the name implies, Lightning Labels provides a quick turnaround for every customer's labeling needs. Uses for Lightning Labels' custom product labels and custom stickers include food packaging and organic food labels, wine and beverage labels, bath and body labels, and nutraceutical products, such as vitamins, essentials oils, and herbal remedies, as well as event stickers, adhesive window stickers and more. Lightning Labels strongly supports the development of environmentally friendly printing materials and carries Biostone, a green label material made from stone paper is water resistant and inherently strong and durable. While operating as a high-tech printer, Lightning Labels prides itself on its personalized customer service. Lightning Labels provides one stop shopping for all of your custom label needs. For more information and to place orders online, visit LightningLabels.com. For the latest in packaging news and labeling promotional offers, find Lightning Labels on Twitter (@LightningLabels), Facebook, Pinterest, Google+ and LinkedIn.