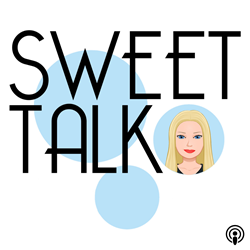 BUFFALO, N.Y. (PRWEB) April 08, 2020
With most of the country looking forward to at least another 4-6 weeks of shelter-in-place orders, more and more people will spend their days working from home and avoiding public spaces. Even the popular elbow bump has gone by the wayside. Since most of us crave contact, social distancing can be a big adjustment. Staying connected is a key part of maintaining a sense of normalcy.
Podcasts can offer great companionship during these isolating times, particularly those that keep the important news coming, spotlight everyday people doing great things in their communities, and help heal.
Lina Kennedy, a global leader and pioneer in body sugaring hair removal and natural skin care products and author of the bestselling, critically-acclaimed memoir, The Sugar Queen, today announces the launch of the Sweet Talk with Lina Kennedy podcast.
The show will air bi-weekly and feature thought-leaders on a variety of topics, including business, health & wellness, science, entertainment, pop-culture, current events, giving back, and anything on Ms. Kennedy's mind, with a general outlook towards informing, inspiring, delighting and healing especially for these challenging times.
"I'm beyond excited to launch the Sweet Talk with Lina Kennedy podcast and have in-depth longform conversations with smart, interesting people, and to discuss the ideas that can make our world a better place, which is something we all need right now," says Ms. Kennedy.
"I am confident this podcast will resonate with many people. This is something I've always wanted to do, and I'm thrilled to join the podcast universe," she adds.
The Sweet Talk with Lina Kennedy podcast will have its official first episode Monday April 20, 2020 and its intro having launched Monday April 6, 2020.
Visit https://linakennedy.com/press-kit/ for contact details, review copies, photos, and an author bio.