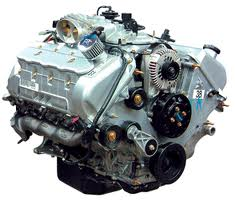 We've updated our RWD inventory to include the 4.6L builds for Lincoln SUVs this year, and we will continue to support these versions until stock is depleted
New York, NY (PRWEB) May 25, 2015
The luxury vehicles that were created by Ford Motor Company between 2002 and 2005 are now supported for replacement motors courtesy of the PreownedEngines.com company. A discount for orders placed this year for Lincoln Aviator 4.6L used engines is now in place and will remain for buyers in the U.S. at http://preownedengines.com/lincoln-aviator-4-6-engine.
The mid-size SUVs that were produced as part of the Lincoln division at Ford for a 36-month period in the early 2000s featured the Modular V8 motors. The used Aviator engines that are now in stock are the 32-valve editions that were part of the U1 platform. These builds are fully compatible with the 5-speed overdrive gearboxes used with most 5-door SUVs.
"We've updated our RWD inventory to include the 4.6L builds for Lincoln SUVs this year, and we will continue to support these versions until stock is depleted," said one PreownedEngines.com inventory expert.
The upgrades to the dual overhead cam inventory listed on sale at the Preowned Engines website this month is expected to provide the support needed to shop owners and SUVs owners who struggle to find a low mileage Modular V8. Aside from the promoted sale pricing, each 4.6-liter build comes with a new warranty plan.
"The Aviator series and MKX are being supported by our improved auto warranty plan for all of the inventory that we're promoting on the web this year," said the expert.
The Preowned Engines company now adds to its powertrain inventory on a daily basis through connections with nationwide distribution agencies. The MKT and Navigator are two additional sport utility vehicle models that now scheduled to be supported with used V8 engines in 2015. When these units are officially in stock, a public announcement will be made to inform consumers.
About PreownedEngines.com
The PreownedEngines.com company has transformed its business operations with a fully enabled e-commerce website to buy used vehicle motors in the USA. The company has more than 1,000 suppliers that contribute to the daily inventory offered. The PreownedEngines.com company now processes consumer orders through phone and web platforms to improve its sales in every quarter.