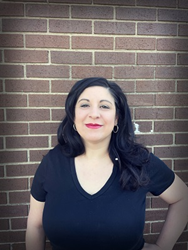 I am excited to be on the FA team, and honored to be given the opportunity and trusted as the CFO.
FAIRLAWN, Ohio (PRWEB) March 08, 2021
About Lindsay:
Lindsay Straub is currently a Chief Financial Officer at Fully Accountable, serving and guiding eCommerce and digital business owners to double their profit margin. She studied at University of Akron and graduated with a BS in Accounting before getting her MBA Finance Degree. She is a certified CPA and specializes in due diligence and acquisitions.
Lindsay has shown her ability to grow in any position she is in. She has worked in almost every accounting and finance position, starting as a bookkeeper and ending as the Treasurer and Controller of a $1.6 billion lumber company. This makes her an excellent candidate for any role that will need someone with both experience and leadership qualities. Much of her responsibilities were a liaison between stakeholders and finance, understanding the impacts of decisions on cash and profit, while implementing new processes, and making changes to fit the business needs.
Lindsay's dedication is limitless. She has been an incredible asset to the FA team since the day she walked in the door, and we are excited for her continued contributions as a leader here at Fully Accountable. This is why she was promoted to be FA's first female Chief Financial Officer! She was the perfect candidate for this promotion because of her background in finance, business management, and leadership skills.
About Fully Accountable
Fully Accountable is a full-service outsourced accounting and fractional CFO company serving eCommerce, technology, and digital businesses throughout North America. The founders of Fully Accountable knew something needed to change when old services were being provided in a new world. And so they embraced new technology and unleashed their secret weapon: the most advanced full-service back office for your business.
Visit Fully Accountable and learn more about the team and their company culture.