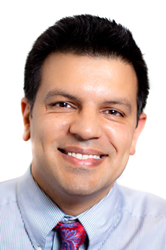 TORONTO (PRWEB) October 15, 2020
LineofCredit.AI Accelerates Lines of Credit
LineofCredit.AI to increase speed from application to funding
LineofCredit.AI, announced today that it is making it easier for business owners to apply for lines of credit.* LineofCredit.AI will offer a business analysis document to simplify the application process and to speed up lending capital quickly.
LineofCredit.AI is increasing its focus on various digital technologies and background checking software in order to better serve customers.
"We understand that when businesses need to purchase inventory or make payroll, they can't wait or risk losing out on growth opportunities," said Taimour Zaman, CEO of LineofCredit.AI. "LineofCredit.AI fast access to lines of credit can help get funds quickly, so they can move forward with their business objectives. We are here to help businesses succeed."
More and more it's becoming harder and harder for businesses to get access to capital quickly and cheaply. Businesses that can't access the capital they need quickly are losing market share and the ability to innovate quickly.
For more information, lineofcredit.ai
About Line of Credit.AI
Line of Credit.AI provides lines of credit to business owners and is headquartered in Toronto Canada.