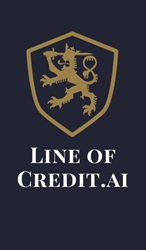 "We are proud to be able to support companies that require access to capital. This program is currently been offered to companies operating in United States, Canada and Europe" said Taimour Zaman, CEO, Line of Credit.ai
TORONTO (PRWEB) February 23, 2021
Line of Credit.ai is an established, independent Equity firm and assists companies in Monetizing Stand-by Letters of Credit and Medium-Term Notes.
Today, Line of Credit.ai announces the introduction of non-recourse loans.
The Non-Recourse Loan amounts depend on the client's letters of credit, the clients issuing bank, and face value of the instrument that the client is using.
Acceptable instruments to be used for collateral for these types of loans are: Standby Letters of Credit (SBLCs), Medium Term Notes (MTNs). Face value of instruments to monetize shall be from $25 million dollars.
Delivery method and/or blocking must be by SWIFT MT-760 Messages; no other delivery methods are accepted for any reason. Some conditions apply, depending on the file, client needs and value of the instrument.
More information can be found at: https://lineofcredit.ai/non-recourse-loan
SOURCE Line of Credit.ai
For further information: please visit lineofcredit.ai, Email: taimour@lineofcredit.ai, Tel: +1(416)6297924