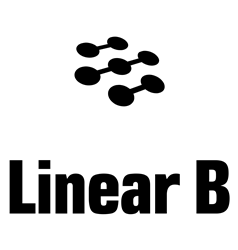 "We're getting a resoundingly positive response from our customers, who are finding our insights provide them with a competitive advantage."
LOS ANGELES and TEL-AVIV, Israel (PRWEB) January 15, 2019
Linear B, an Israeli and Los Angeles based startup that provides software engineering leaders with actionable, objective insights into their engineering workforce has raised $1.6 million in seed funding from a group of leading Israeli-based individual investors. The seed round was led by serial entrepreneur and investor Ariel Maislos, who brings with him over twenty years of technological expertise and entrepreneurial success.
Now available in private beta, Linear B invites software engineering executives to run a team productivity assessment for quantitative insights into both their engineering workforce and existing projects. Powered by a unique proprietary analytics engine, Linear B analyzes customer data from BitBucket, GitHub, and GitLab, providing engineering leaders with data-driven insights for continued growth and improved productivity.
As VP's of software engineering at CloudLock (acquired by Cisco in 2016 for $293 million), Linear B co-founders Ori Keren and Dan Lines personally experienced the software engineering leadership paradox: they were tasked with building high-performance software, but lacked the necessary tools to assess the performance, productivity, and engagement of their team.
"If you look at every business function, from sales to HR, executives are able to use data to influence the decision-making processes," said Ori Keren, CEO and Co-Founder at Linear B. "It is undeniably ironic that the most technically savvy and data-focused area of any business – software engineering – has previously been the only department that relies on gut instinct and intuition to judge performance, productivity, and engagement."
By connecting to an organization's software development platform, Linear B looks at programming language-specific metrics, how the team works, and social dynamics. The software team productivity assessment provides metrics on quality, scalability, security, and complexity as well as benchmarking against the industry, giving priority-ranked improvement recommendations customized to each organization's unique behavioral patterns.
"Within just a few short months, our customers are already seeing tangible results and genuine improvement within their engineering departments," said Dan Lines, COO and Co-Founder of Linear B. "We're getting a resoundingly positive response from our customers, who are finding our insights provide them with a competitive advantage."
This seed round of funding will be used to evolve Linear B's product offering and to expand the team to support increased customer and product demand. More information and press assets are available for download at Linear B.
About Linear B
Founded in April 2018, Linear B is the people-focused software team analytics platform that uncovers actionable, objective insights for continuous productivity improvement. By connecting to a customer's code management service, Linear B provides an analysis of code quality, methodology, team dynamics, and benchmarks each customer against the industry, giving priority-ranked improvement recommendations customized to each organization's unique behavioral patterns. Companies like Axonius, Best Practice Energy and Kanban Zone use Linear B to continuously improve their performance and build stronger, happier engineering teams.