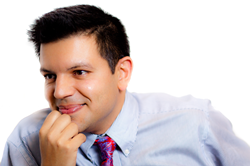 We understand most real estate developers and investors have several questions about appraisals of their land values post COVID 19 as well as trying to understand the best practices in getting a line of credit for their real estate from various financial institutions
TORONTO (PRWEB) October 31, 2020
LineofCredit.AI announced today that it is releasing a video on how to get a line of credit for real estate transactions.
"We understand most real estate developers and investors have several questions about appraisals of their land values post COVID 19 as well as trying to understand the best practices in getting a line of credit for their real estate from various financial institutions. In order to assist them, we've put together a short video on all of the questions that should be answered," said Taimour Zaman.
The link can be found here: https://bit.ly/35NtCIY
"LineofCredit.AI fast access to lines of credit can help get funds quickly, so they can move forward with their business objectives. We are here to help businesses succeed."
For more information, lineofcredit.ai
About Line of Credit.AI
Line of Credit.AI provides lines of credit to business owners and is headquartered in Toronto Canada.