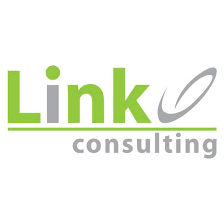 This certification is an official indication to utility companies and the public that diversity, equity, and inclusion is in our company DNA. - Natalia Sans, Link Consulting Services' female CEO and Founder
NEWPORT BEACH, Calif. (PRWEB) January 08, 2021
Link Consulting Services (an Inc. 5000 ranked staffing services and recruitment consulting company specializing in technology experts, executive search, business leaders, and diversity recruiting) has been certified as a Women Business Enterprise (WBE) by The Supplier Clearinghouse.
Supervised by the California Public Utility Commission (CPUC), The Supplier Clearinghouse audits and verifies the status of diversity business enterprises on behalf of individual utility companies. The organization also maintains a database of verified enterprises that is available to the CPUC and utility companies for procurement-related purposes.
"While we have always been a diverse organization, this certification is an official indication to utility companies and the public that diversity, equity, and inclusion is in our company DNA," said Natalia Sans, Link Consulting Services' female CEO and Founder. "We hope that by becoming certified as a Women Business Enterprise by The Supplier Clearinghouse and earning our place on their Certified Suppliers List, Link Consulting Services will be better positioned to build strong relationships with Fortune 500 companies that value diverse partners and strive to ensure equal opportunities for experts from all backgrounds."
Under General Order 156, the CPUC established procurement goals for participating utility companies, including a 5% goal for women-owned businesses.
About Link Consulting Services
Link Consulting Services is a global staffing services and recruitment consulting organization specializing in executive search, business leaders, technology experts, and diversity recruiting. The company is ranked #945 on the 2020 Inc. 5000 list of fastest-growing privately held companies, and is among the select few to earn ClearlyRated's coveted Best of Staffing® Client and Talent Awards for two consecutive years.
Since 2005, internal Consultants have placed more than 10,000 highly skilled experts and executives in Fortune 500 and industry-leading organizations around the world, leveraging Link Consulting Services' proprietary Recruitment as a Service model and more than 50 years of combined management experience in the recruitment industry. CEO and Founder Natalia Sans serves on the Forbes Los Angeles Business Council. Learn more at http://www.link-cs.com.