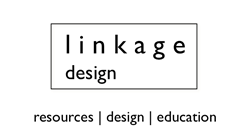 DETROIT (PRWEB) January 06, 2020
Linkage Design is one of the leading providers of design resources with an emphasis on providing these resources combined with the use of advanced digital design and engineering software solutions. With offices in Detroit and the UK, Linkage Design provides 3D digital modeling, Class-A service creation, reverse engineering from scan, feasibility studies, lighting and ergonomics studies and concept creation.
"This expansion of products and services allows Linkage to further solidify our client relationships by continuing to provide elite digital tools," said Linkage Design's CEO Michael Check. "SPEOS is the most realistic tool to create and analyze innovative lighting systems and we're excited to provide this solution," continued Check.
ANSYS carefully selects value-added resellers to help ensure a strong partner network capable of superior, responsive service. Today, there are more than 115 resellers serving ANSYS users worldwide with exemplary proficiency in the demonstration, installation and support of ANSYS products.
"ANSYS is enthused to welcome Linkage Design into the ANSYS Channel Partner Program," said Ravi Kumar, Senior Director, Global Channel at ANSYS. "As a world class organization deeply involved in styling and design within the automotive industry, Linkage Design will be able to help customers realize additional value within their workstreams through lighting and optical simulations that more accurately depict real-world scenarios than other competitively positioned toolsets. ANSYS' OPTIS & VRXPERIENCE solutions provide capabilities that verify and validate complex real-world conditions, which significantly reduces the number of physical prototypes needed, lowering overall costs, reducing time to market and accelerating customers' ability to launch new products."
See the SPEOS tools in the ANSYS booth at CES 2020 (booth #3310), to be held the first week of 2020 (January 7-10, 2020) in Las Vegas, NV, at the Las Vegas Convention Center. Click here for more information about ANSYS at CES https://www.ansys.com/other/ces/ces-meeting-request.
Linkage Design recruits and employs an elite mix of degreed industrial designers and digital sculptors who work in its customers' design studios or in one of its own worldwide studios. Linkage Design's qualified staff demonstrates in-depth technical and industry knowledge and provides its customers with the world's leading 2D and 3D digital design and engineering software solutions, as well as the highest quality training and support.