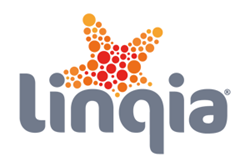 65% of brands use some form of influencer marketing today, 52% of companies have stand-alone budgets for sponsored social content and 25% have budgets in excess of $500,000.
San Francisco, CA (PRWEB) March 24, 2016
Linqia, the first performance-based influencer marketing platform, announced today that it has reached its second year of consecutive profitability while sustaining 150% year over year growth. With 6 of the world's 10 largest CPG companies by revenue as customers, Linqia has developed a thriving business in the brand and retail sectors with a customer renewal rate of 93%. The company has successfully expanded into the fashion, beauty, media and travel industries in recent months. Key customers include Nestle, Kimberly Clark and NBC Universal.
To capitalize on this momentum, Linqia is strengthening its management team with the appointment of two key executives. Rob Goulding has joined Linqia as the new vice president of sales and Kristin Hersant has been tapped as vice president of marketing. Collectively, they will be hiring 20 new positions in Sales and Marketing over the next few months.
"We are seeing a significant shift in the market, as influencer marketing moves from its prior home in PR and Communications into media budgets," said Nader Alizadeh, co-founder and CEO of Linqia. "To combat ad blocking, many brands and their agencies are turning to influencer marketing as a means for reaching consumers in an authentic way that scales. Linqia provides the only influencer marketing offering that ties spend to results, making us an easy choice for brands looking to launch or scale their influencer marketing programs without risk."
Linqia specializes in helping brands reach consumers through the "power middle," a network of over 100,000 influencers, each with an audience of 10,000 to 250,000 people. Every influencer marketing program includes a mix of original long-form and short-form content created about the brand that is promoted through Twitter, Facebook, Instagram, Pinterest and Snapchat, among other channels. With Linqia's unique pricing model, brands only pay for actions that consumers take as a result of consuming that content, which Linqia views as proof of true influence. Over time, the content continues to perform as consumers discover it through organic search long past the conclusion of each program. This allows brands to take an "always on" approach that augments brand developed campaigns. For every dollar spent in paid media at Linqia, customers receive four dollars in earned media value.
"A McKinsey study found that WOM-inspired marketing produces 37% greater customer retention and twice the amount of sales when compared to traditional paid advertising," said Rob Goudling, vice president of sales for Linqia. "With influencer marketing, brands can reap the benefits of word-of-mouth marketing through a paid channel. The Linqia platform then identifies the best performing influencer-generated content and makes it available for brands to amplify using the promoted capabilities of social platforms. According to AdWeek, 65% of brands use some form of influencer marketing today, 52% of companies have stand-alone budgets for sponsored social content and 25% have budgets in excess of $500,000."
Rob Goulding joins Linqia from Twitter, where he served as the National Director of Twitter's US sales team, working with major brands across the retail, CPG, healthcare and auto industries to ensure that they were optimized on Twitter. Prior to Twitter, Goulding held a number of sales leadership positions for Google where he worked across all of their platforms, including search, YouTube, display, mobile and commerce. His last role at Google was heading a cross-functional team that measured the in-store impact of online advertising. Before joining Google, Goulding built his media career at Reed Business Information where he served in executive positions across the company's technology, construction, and media and entertainment divisions.
Linqia has also hired Kristin Hersant as the company's new vice president of marketing. An interactive marketing veteran, Hersant has more than 20 years of experience managing successful integrated marketing programs to build brands, raise awareness and generate demand. Most recently, Hersant served as vice president of marketing for Livefyre, and her career spans senior corporate marketing, marketing communications and creative services positions at StrongView, Echo, Mindjet, L90, Better Brand Management, FeatureCast and Buzz Magazine. Hersant holds a BA in History from UCLA.
"Millennials now represent $200 billion in annual buying power in the U.S. alone and studies on this new generation of buyers have found that they don't trust traditional advertising," said Kristin Hersant, vice president of marketing for Linqia. "Fewer than 3% of Millennials trust TV news, magazines and books, compared to 33% who rely mostly on blogs to guide their purchasing decisions. Linqia is well positioned to capitalize on this shift, with a turn-key offering and one of the most advanced influencer marketing platforms in the industry."
Linqia's San Francisco-based product and engineering team currently makes up 50% of the company's employee base, led by Craig Stoe, VP of Product Management and Mohammed Pedhiwala, VP of Engineering. Stoe joined Linqia in May 2015 from Adobe, where he managed the Adobe Social product and business. Pedhiwala has a distinguished career in Silicon Valley, having held engineering leadership positions for Shutterfly, Oracle and Keynote Systems. Linqia recently moved into new corporate headquarters located at 77 Maiden Lane in San Francisco.
About Linqia
Linqia is the first performance-based influencer marketing platform, tying influencers and native content to business results. The Linqia platform has delivered and analyzed thousands of influencer marketing programs for brands and their agencies, all structured to meet specific reach, engagement, traffic and conversion goals. Unlike other self-serve platforms, Linqia actively manages the campaign process over time to ensure that our customers' objectives are met. Through our unique approach, marketers can maximize their return on investment, reaching a new generation of buyers through authentic, influencer-generated content. Linqia runs influencer marketing programs across 9 topic verticals, including Beauty, Fashion, Food & Beverage, Health & Fitness, Home & Garden, Lifestyle, Parenting, Technology and Travel.
Founded in 2012, Linqia works with over 150 leading national brands including AT&T, Black & Decker, Clarins, Disney, Gap, General Mills, Method, NBC, Nestle, Microsoft, Samsung, SC Johnson, Unilever, Viacom, Walmart and Western Digital. Linqia is headquartered in San Francisco, CA. For more information, visit http://www.linqia.com.