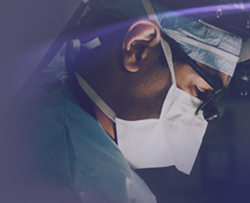 Plastic surgery can often make very dramatic improvements but even the best plastic surgeon isn't able to do just anything
BEVERLY HILLS, Calif. (PRWEB) February 18, 2020
A February 12 article in Insider discusses some of the important information prospective liposuction patients might want to consider. The article discusses such matters as the reality that liposuction procedures are not to be used as a substitute for weight loss, the recommendation that patients insist on ensuring that facilities meet standards set by the American Society of Plastic Surgeons, and that patients should only consider board-certified plastic surgeons. Beverly Hills-based plastic surgeon Payam Jarrah-Nejad, M.D., F.I.C.S., F.A.C.S., aka Dr. J, says that the sensible advice given in the Insider article largely applies to other types of body contouring procedures.
Plastic surgery can often make for very dramatic improvements, says Dr. J, but even the best plastic surgeon isn't able to do just anything. Someone who might have a body like Danny DeVito, for example, can't be transformed into a Brad Pitt-look-alike with any amount of male liposuction, tummy tucks, or other work. What plastic surgery can often do, on the other hand, is make people look like the most attractive version of themselves no matter what that may be.
When it comes to body contouring procedures, it's not just liposuction that works best when it follows a successful self-improvement regimen. Dr. J says that one of his most popular body contouring procedures, the tummy tuck, is usually obtained by people who have lost a significant amount of weight. While the procedure is often obtained by women following one or more pregnancies, a growing number are patients of all genders who have had a successful bariatric surgery and lost as much as 100 pounds or even more. While losing all that weight has enormous health and quality of life benefits, these patients are often left with flaps of loose skin that, aesthetic matters aside, can be very uncomfortable. The procedure involves the removal of skin and tightening of muscles, often combined with liposuction to remove excess fat deposits, says Dr. J.
Dr. J notes that, even when liposuction is performed on its own, the procedure is more about adding finishing touches with the removal of pockets of fat, such as love handles and abdominal fat which are notoriously hard to get rid of. The point is, says Dr. J, plastic surgery can make a big difference but patients still have to work to stay in shape – at least for now, that's work people can't have someone else do for them.
Interested readers can call (310) 228-3151. Dr. J's qualifications as a Beverly Hills plastic surgeon double board certified by both the American Board of Plastic Surgery and the American Board of Surgery can be seen online along with testimonials and before-and-after photos.