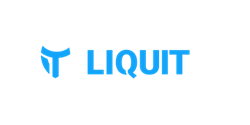 With Appnostix we can enhance our long-term offerings and quickly build out our partner channel and ecosystem in the Americas in order to gain rapid market share in this multi-billion-dollar market segment
PORTSMOUTH, N.H. (PRWEB) January 21, 2020
Netherlands-based Liquit B.V. acquired U.S.-based Appnostix of Portsmouth, N.H. on December 1, 2019. Liquit, the leading provider of application aggregation, deployment and management software, seeks to expand and accelerate its growth in the Americas following exponential sales growth in EMEA over the last four years. Both Liquit and Appnostix are focused on delivering applications for the modern workspace. Their synergies and focus have redefined the way enterprise organizations can architect workspaces, allowing the enterprise to maintain control of their (legacy) applications simply and cost effectively.
Liquit connects to multiple virtualization tools, virtualization platforms and management consoles. Applications can be aggregated from many locations and delivered and managed from a single administrative console. Once the smart icons are published to the end-user, the administrator has the means to easily migrate to reduce complexity and costs without any interruption to the end-user experience. In addition, technology enhancements or migrations will not impact the end users. The Liquit icons remain the same while the technology behind the application changes; without any awareness by the end-user.
"Appnostix and Liquit believe it's critical to have the ability to initially connect to all virtualizations platforms in order to move to a digital workspace and deliver a consistent end-user experience," said Linda LaPorta, Founder of Appnostix. "Liquit has taken the vision to the next level with their administrative console and end-user smart icons. They allow the enterprise to make a swift digital transformation, knowing that they have the flexibility to change their infrastructure without affecting their end-users. Migrating to the cloud is now simple. I find their approach to be brilliantly innovative and look forward to joining forces and bringing Liquit to market in the Americas."
"The acquisition of Appnostix gives Liquit an instant team and presence in the Americas that fully understands and shares our market and long-term vision", said Peter Hermeling, Co-Founder of Liquit B.V. "With Appnostix we can enhance our long-term offerings and quickly build out our partner channel and ecosystem in the Americas in order to gain rapid market share in this multi-billion-dollar market segment."
About Liquit
With Liquit, companies gain maximum control over their application landscape and data flows. Liquit applications aim to give quick and easy access to all possible applications, legacy or cloud based. Their main product, Liquit Workspace, is a digital workspace solution that is available in all web browsers. Liquit Workspace makes it fun to get the job done and provides employees with an easy to use work environment where they can access all applications and information they need, anytime, anyplace, and on every device.