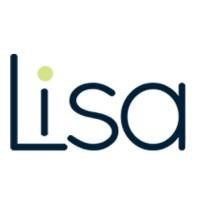 CHICAGO (PRWEB) September 15, 2020
One in two rental tenants indicates the community environment and amenities offered were deciding factors in selecting an apartment and signing a lease. LISA, a company that brings self-care on site, is seizing upon this consumer preference with the launch of LISA for Residential Living. LISA partners with employers, office property managers, and now residential property managers to deliver self-care services directly to where people work and live. LISA's new focus on residential properties enhances building offerings to create a unique, convenient, and valuable experience for tenants. With many properties in large cities competing for tenants, offering LISA's services can potentially be the deciding factor.
This amenity is particularly appealing in the age of COVID-19. By utilizing LISA's 1-on-1 services within a residential community, LISA offers a safer alternative for residents than going into spas and salons, limiting potential exposure to COVID-19. In addition, with local business accessibility limited, LISA offers a convenient way for residents to receive regularly desired beauty and wellness services while saving time and money.
LISA works with property managers across the country to customize the time, location, and type(s) of services offered. The tenant then uses LISA's award-winning technology to book their service, at a time that is convenient for their lives. Pricing fits into any property managers' budget as it can either be paid by management, subsidized or tenant paid. Services available from LISA Artists include haircuts or dry-styling, manicures, massages, facials, waxing/threading, and mindfulness activities. While services vary in their length of time amount of time, they are usually 20-30 minutes.
"LISA for Residential Living is a way for us to expand our business model during COVID-19 and provide our services to the people and places that can truly benefit from them," said Robert Richmond, co-founder/CEO of LISA. "As a result of COVID-19, many major city high rises have restricted amenity use for the residents who pay for them, and many salons and spas are taking a hit by closing or limiting appointments. LISA for Residential Living mutually benefits property managers and tenants by giving properties a way to benefit their tenants with a new service offering that they may lack."
LISA's programs and safety precautions allow for a new kind of service to be offered to tenants in place of or in addition to the current amenities offered in buildings. LISA upholds the highest standards of cleanliness, health, and safety for clients and Artists while continuing to innovate during COVID-19 to maintain safety and accessibility. LISA Artists are following CDC and state guidelines, taking their temperatures, and wearing masks and gloves while on site, and using disposable equipment whenever possible.
More About LISA
LISA partners with employers as well as office and residential property managers to bring self-care directly to where people work and live – keeping the people they count on feeling less stressed, refreshed, more productive and valued. This leading beauty and wellness provider offers an on-site, hassle-free, turnkey solution for services including manicures, barbering, massage, blowouts, threading, facials, meditation, yoga and more. Employees and tenants enjoy this perk while saving time and money to receive desired services at convenient times to create a healthier work/life balance. By providing on-site one-on-one services, LISA offers a safer alternative to going into spas and salons, limiting potential exposure to COVID-19. For more information, visit http://www.LISAapp.com.
###