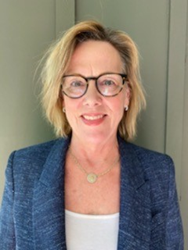 I am absolutely delighted to join Strategy Law. It is a perfect fit for me and my clients.
SAN JOSE, Calif. (PRWEB) May 18, 2020
Lisa is an experienced employment attorney and litigator who specializes in employment law and litigation. She has a long history of working with both startup and mid-market companies at big and small law firms, and like us adopts a very practical approach with clients. California is a tough place to be an employer; Lisa works hard to ease that burden. She also represents companies in litigating employment law disputes and matters before Federal and State courts and agencies, including the EEOC, DLSE and taxing agencies. Her employment law practice focuses on helping companies navigate the complicated world of ever-changing California employment laws and regulations so that business owners can focus on important issues related to the management and growth of their businesses in our increasingly litigious environment. Lisa comes to us from the Royse Law firm where she specialized in issues related to compensation, sexual harassment, retaliation, workforce expansion, worker classifications, overtime pay, disabilities, workplace policies, layoffs, employee terminations, and trade secrets.
Lisa is licensed in California. She was born in Seattle and raised in Southern California. She lives in West San Jose with her husband Stan.
Strategy Law, CEO, Tamara Pow had this to say, "We are thrilled that Lisa has decided to join our firm. She will be an invaluable asset to our business clients. I have known Lisa personally for many years and am very excited to work with her and have her expertise in-house."
According to Ms. Chapman "I am absolutely delighted to join Strategy Law. It is a perfect fit for me and my clients, and I look forward to assisting their clients with employment law and litigation needs. I have known Tamara and Jack for many years and am thrilled that I have this opportunity to work with them!"
About Strategy Law, LLP
Strategy Law, LLP is a business and real estate law firm located in Downtown San Jose with clients throughout the Bay Area, the State of California and internationally. The firm's practice focuses on Business and Entity Formations, Business Transactions, Limited Liability Companies, Limited Partnerships, Mergers and Acquisitions, Problem Loans and Insolvency, Real Estate, Technology Transfer and E-Commerce and Employment Law.
For more information about Strategy Law, LLP, please go to http://www.strategylaw.com.
Gail D'Silva
Strategy Law, LLP
(408) 478-4100
http://www.strategylaw.com