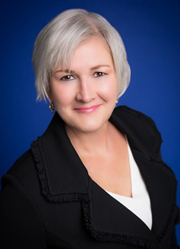 Every story is different and every need is different. We work to help everyone on their timeline and to meet their needs. We care every step of the way from start to finish and that's what helped propel us through 2020. - Caring Transitions of Roswell Owner Lisa Malvea
ROSWELL, Ga. (PRWEB) March 24, 2021
Caring Transitions is pleased to announce that Lisa Malvea, the local owner and operator of Caring Transitions of Roswell, has been recognized with the company's national Rookie of the Year Award. The award was presented at the company's virtual recognition event on March 10.
Caring Transitions' specially-trained professionals handle decluttering, organizing, packing, moving, resettling, in-home estate sales and online auctions, estate clearing and preparing homes for market. This senior-focused relocation and estate-clearing company serves Roswell, Marietta, Alpharetta, Woodstock, Sandy Springs and the surrounding areas.
"Lisa truly showed the rest of the network what is possible. During a pandemic and her first year in business, Lisa rose above the challenges to have an amazing year by any measure. She was innovated and motivated and she simply hustled. We are proud of her and look forward to an even bigger 2021," Caring Transitions President Ray Fabik said.
Prior to opening Caring Transitions of Roswell, Malvea spent 13 years working for Procter and Gamble, eight years at Clorox and 10 years as a business growth consultant. In addition to her experience in business, she understands what it's like to undergo the transitions life brings as we get older. In fact, Malvea has managed 18 moves for her family, eight of which included seniors like her parents and her father in law. Her experiences led her to Caring Transitions and her business background and support from the local and national teams helped her have a stellar first year.
"We completed more than 120 projects in our first year and couldn't have done that without our local team and collaboration with our clients, real estate agents and retirement communities as well as our online estate sale clients and our colleagues at the corporate office and throughout the Caring Transitions franchise system," Malvea said. "Every story is different and every need is different. We work to help everyone on their timeline and to meet their needs. We care every step of the way from start to finish and that's what helped propel us through 2020," Malvea said.
Caring Transitions' services are perfect for seniors moving in with family or into a safer living situation, as well as busy families and people clearing out the home of a loved one who has passed. All of Caring Transitions' services are customizable, so clients only pay for the services they need – whether that means managing the entire move and estate-clearing or just getting someone resettled into their new place.
"We know transitions are tough, but we also know that, if you can infuse that process with care, love and laughter, it's better for everyone. That's what we want to do at Caring Transitions of Roswell," Malvea said.
Caring Transitions is bonded, insured and their W2 employees have been background checked. For additional information, call (972)846-4839, email CEdwards@CaringTransitions.com or visit http://www.CaringTransitionsRockwall.com.