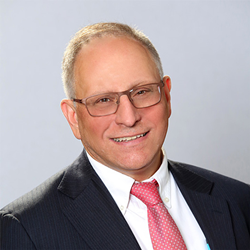 BAY SHORE, N.Y. (PRWEB) January 29, 2021
Frank Jacovino oversees operations, product development and guides the strategic direction of the product lines of A+ Technology & Security Solutions, Inc. He can be described as a leader who has consistent success with breakthrough technologies due to his business-focused, operational, and engineering focuses. Frank has co-authored several patents including pending patents for the HALO Smart Sensor. Before his time at A+ Technology & Security Solutions, Inc. he had previous years of experience in executive positions for various sectors of the technology space. Jacovino also holds BSEE and MSCS degrees from Polytechnic University.
Frank has been recognized for his role as an executive whose company has made Long Island a leader in technology. The award is given to the unsung heroes working behind the scenes to keep the technology we take for granted running smoothly. The techies were chosen by their technical knowledge, continually staying up to date with the latest tech and trends, as well as their understanding that technology itself exists to make things better for people. Those that have been chosen as a Top Techie on Long Island are the go-to people for anything and everything "technology".
The Long Island 2020 Top Twenty Techie is co-sponsored by the Long Island Press and LISTnet, Long Island Software & Technology Network, which is a member-supported organization whose ongoing mission is to promote Long Island as a national center of excellence for software and technology.
About A+ Technology & Security Solutions, Inc:
Celebrating over 30 years, A+ Technology & Security Solutions, Inc. is a systems integrator specializing in the convergence of physical security, A/V, LED, and IT infrastructure solutions, headquartered in Bay Shore, NY. Since 1989, A+ Technology & Security Solutions has been providing integrated solutions to schools, law enforcement, local, state, and federal governmental agencies, healthcare, and commercial organizations. Working closely with local, regional and national clients, including the New York Police Department, Suffolk County Police Department, Department of Homeland Security, City of Bridgeport, CT, City of Fort Myers, FL, numerous fire departments, and over 100 public and private schools in the greater New York area, A+ Technology & Security Solutions is widely recognized as a trusted expert in school and public safety and security, providing efficient and innovative solutions with a proven and vetted track record of success.